Road assistance reinforced for Dominican Constitution Day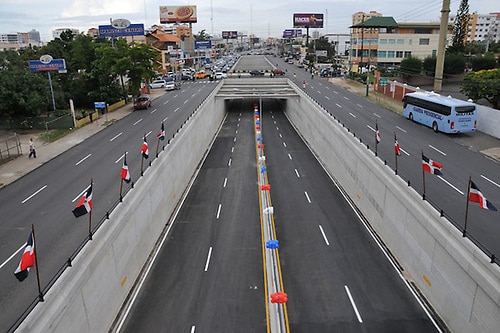 Santo Domingo, (EFE) .- The Dominican authorities ordered the increase of road assistance units in the main roads of the country due to the increase in travel by the holiday of the day of the Dominican Constitution, reported Friday Ministry of Works Public and Communications (MOPC).
Minister Ramón Pepín ordered a reinforcement in all roads of the national territory where 303 road patrols, 1,212 men, 24 ambulances, 24 cranes, 10 mobile workshops, 18 rubber workshops, 8 citizen security patrols, 50 motorized and 5 trucks will be bet Extraction and rescue.
Also 23 citizen security corridors will be part of the operation, 17 in Greater Santo Domingo and six in Santiago," at the critical points already identified," according to statements by the director of the Military and Police Commission (Comipol), Luis Manuel Feliz José.
He also indicated that the provision seeks to "prevent accidents and criminal acts during the holiday weekend" and that Dominicans are not aware of checking their vehicles before going on vacation, which is demonstrated in the high percentage of assistance offered during the operation.
The reinforcement operation began this Friday at 8:00 in the morning and will end on Tuesday, November 5 at noon.
Yesterday Thursday, after multiple accidents in the municipality of Piedra Blanca in Bonao, traffic on the Duarte highway was completely paralyzed, with vehicles that were stranded in the so-called "mega-stop" that exceeded eight hours.
"There is no hope that we will leave here and everyone is saying that we are going to be here until dawn," was the generalized lament of the desperate drivers who sometimes even decided to abandon their vehicles and walk in the middle of the road, in the face of "uselessness" of the authorities to resolve the situation.