Dominican Republic pols face stiff rebuke in NYC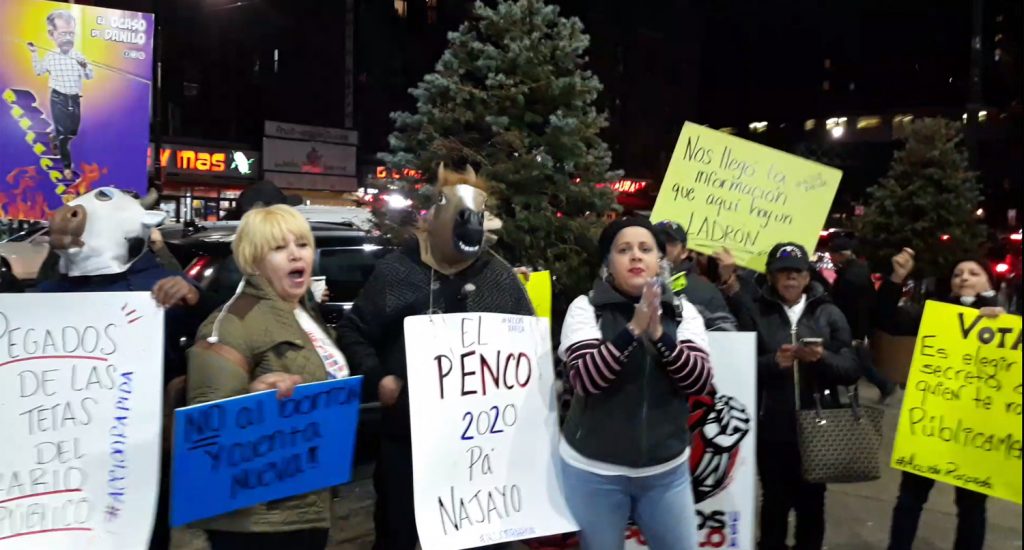 Dayanara Borbón and Monica Zapata,
New York.- The "Rapid Action" group led by community and political activists Dayanara Borbón and Monica Zapata, warned Wed. that it will continue picketing and rejecting the presence of former president Leonel Fernández and other politicians suspected of corruption and of stealing taxpayer money, "every time they come to the city."
Borbón said they will also protest against ruling party (PLD) presidential candidate Gonzalo Castillo.
The activists picketed in front of the 809 Lounge restaurant on Dyckman St., chanting "thieves" and "corrupt" including president Danilo Medina.
"This is not a question of Danilo and Gonzalo, we also condemn all kinds of alliances with Leonel Fernández, he is a thief and a criminal too, so we have been chasing him down in New York for several years and it is not true that we are now going to change the speech because the opposition parties want to make alliances, giving strength and share of power to a politically-dead man, such as the criminal and thief of Villa Juana," Borbon said.
Some of the protesters donned donkey masks, which the organizers say sought to ridicule the politicians.