Forecast calls for showers; dry air limits rain Saturday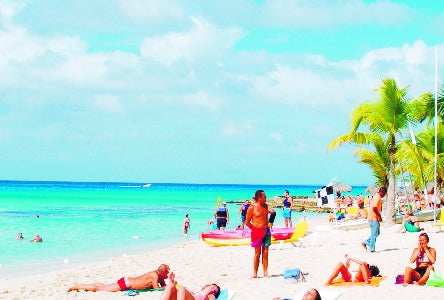 The National Meteorology Office (Onamet) today forecasts local showers and possible thunderstorms in the afternoon, in sectors of the border, northwest line, central mountain range, and northeast points.
Little rain is expected in the rest of the country and only scattered clouds will prevail since weather conditions will be influenced by a dry air environment that limits the formation of clouds that generate rainfall.
Temperatures will be cool in much of the Dominican Republic.
Onamet predicts that on Sunday a frontal system and a trough over the northwest of the country will begin to provide sufficient humidity for the generation of rains accompanied by thunderstorms in provinces of the northwest, north, northeast, central mountain range and the border area. Those rains are expected to be more frequent on Monday.
In Greater Santo Domingo there will be scattered clouds and isolated showers could occur.