China, US butt heads over high tech in Dominican Republic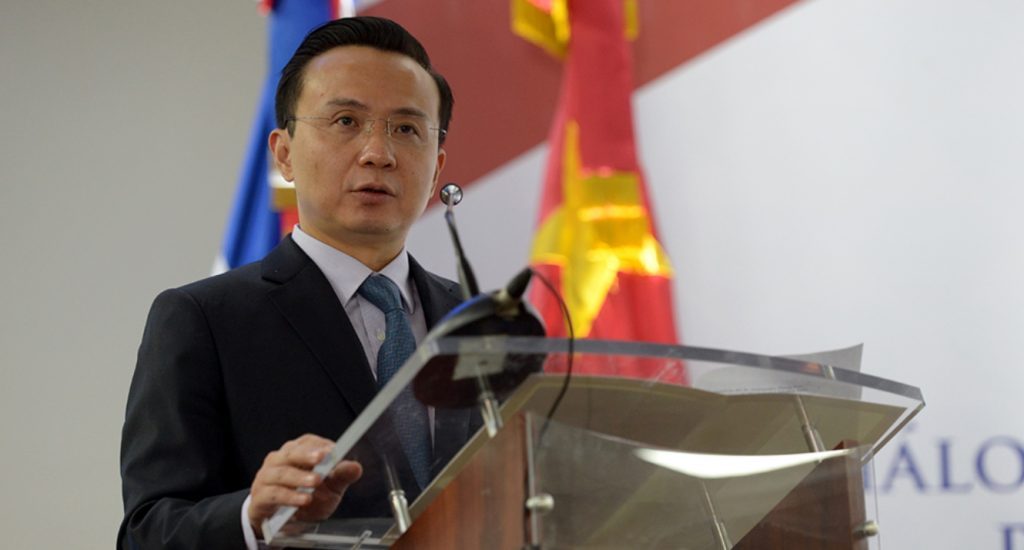 Chinese ambassador Zhang Run,
Santo Domingo.- China's Embassy in the Dominican Republic on Wednesday expressed its "firm rejection" of the statements by US Senator Marco Rubio against Chinese facial recognition technology. and image capture of vehicle license plates, actions attributed to his government
It labeled the accusations "unjustified" and an attempt to undermine friendly and mutually beneficial cooperation between China and the Dominican Republic.
"We hope that the Dominican Government and people will be alert to these dark intentions," said the embassy in a statement.
It added that maintaining urban security is a common challenge facing the countries of the world and that the legal application of technologies such as video surveillance and facial recognition has proven to be an effective solution in many countries, including the United States.