Migration intervenes nine provinces and the DN; and deport 953 illegal Haitians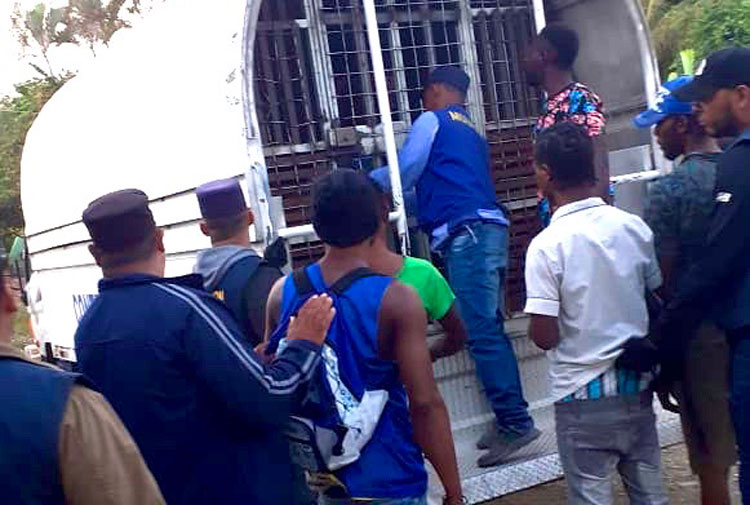 SANTO DOMINGO.-The General Directorate of Migration (DGM) carried out migratory interdiction operations in nine (9) provinces and the National District, during which they deported 953 Haitian nationals who remained illegally in the country.
Haitian nationals were repatriated at the border points of Dajabón and Elías Piña. They were handed over to the authorities of the neighboring country, always respecting the dignity and human rights of the people.
The operations were carried out from November 05 to 08 in Jimaní, La Vega, La Romana, María Trinidad Sánchez, Monsignor Nouel, Monte Plata, Santiago de los Caballeros, Santo Domingo, Valverde, and the National District.
During the operations, the migration inspectors were assisted by members of the Army, the Navy, and the Air Force of the Dominican Republic, the National Police, representatives of the Public Ministry, and the Environment and Natural Resources.
The regions with the highest number of detainees were Valverde 246, La Vega 150, Santo Domingo (West and North municipalities) 149, Jimaní 142, La Romana 117, Santiago de los Caballeros 113, Monsignor Nouel 77, Monte Plata 73, National District 59 and in María Trinidad Sánchez 44.