Explanation of lights seen in the skies over Dominican Republic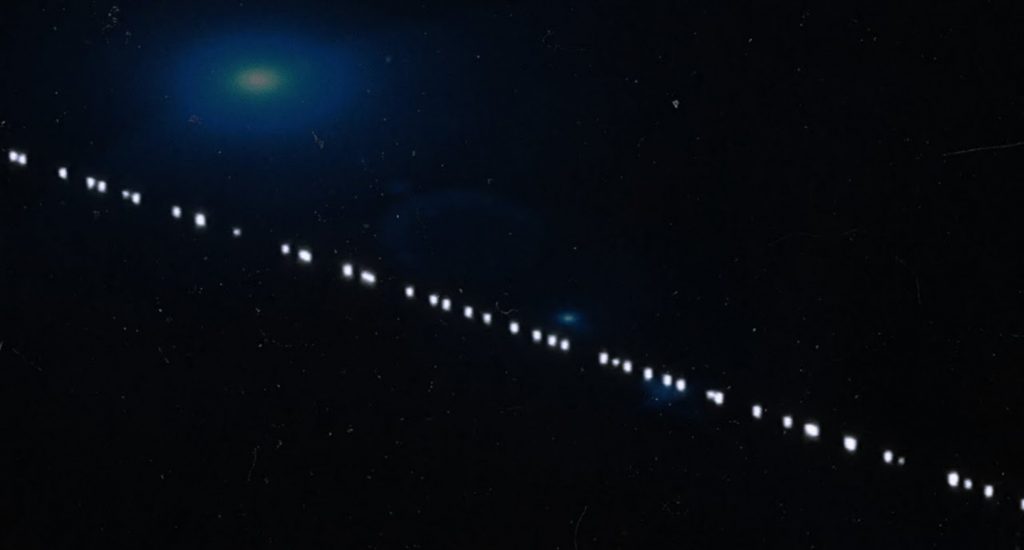 The sightings of the luminous spheres caused a stir among the population.
SANTO DOMINGO.- Dozens of people reported seeing a string of white spherical lights in the sky of the Dominican Republic at night, which they claimed caused great concern and stir because they had no idea what they were seeing. Some observers thought that it could be an invasion from space.
The lights sighted in the sky, a total of 60, are satellites belonging to a communication network that was created by the aerospace company SpaceX that plans to develop its new Starlink project, which is a high-speed satellite internet platform.
It has also been indicated that the constellation of satellites may be observed again at 7:00 pm on Thursday night, and on November 21 will be visible again at 5:07 in the morning.
SpaceX launched the satellites last May 24 aboard a Falcon 9 rocket from Cape Canaveral in Florida, at 09:56 local time (14: 56GMT).
The owner of the SpaceX company is Elon Musk, who intends to create a constellation of satellites that give high-speed internet to the entire planet with each launch.
As reported, the orbit of the satellites is 340 to 1,150 kilometers above the surface of planet Earth, and in a cycle of every 90 minutes, they will get closer to the surface of the planet. It has been reported that the Space X satellite array orbit is lower compared to the more than 34,000 kilometers orbits of other companies.