'Pilgrims' say peaceful march to Palace ends with police brutality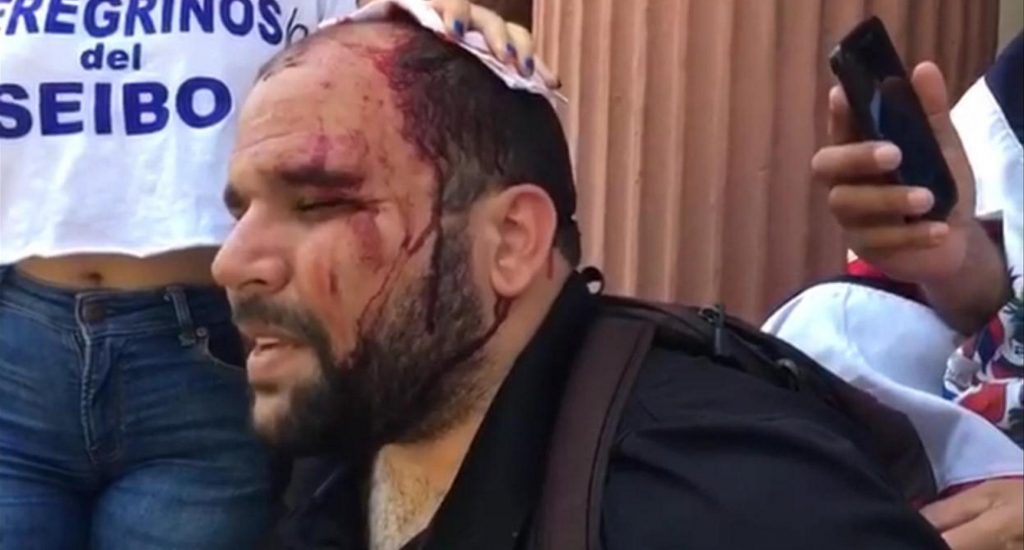 Santo Domingo.- The pilgrims of El Seibo on Sunday denounced Police brutality during a march towards the National Palace.
They said that several nuns who accompanied them were dragged and others injured just blocks away from the National Palace.
The pilgrims demand that the Government resolve their eviction from disputed lands home to more than 600 families for bovver 30 years.
"We believed that in this country there was freedom and democracy, and that at least the ecclesiastical part was going to be respected. But here there has been abuse, they have dragged that nun and others by the arms, they have taken their cameras and hit them," said one of the pilgrims to local media.