14 dead in accidents in just 48 hours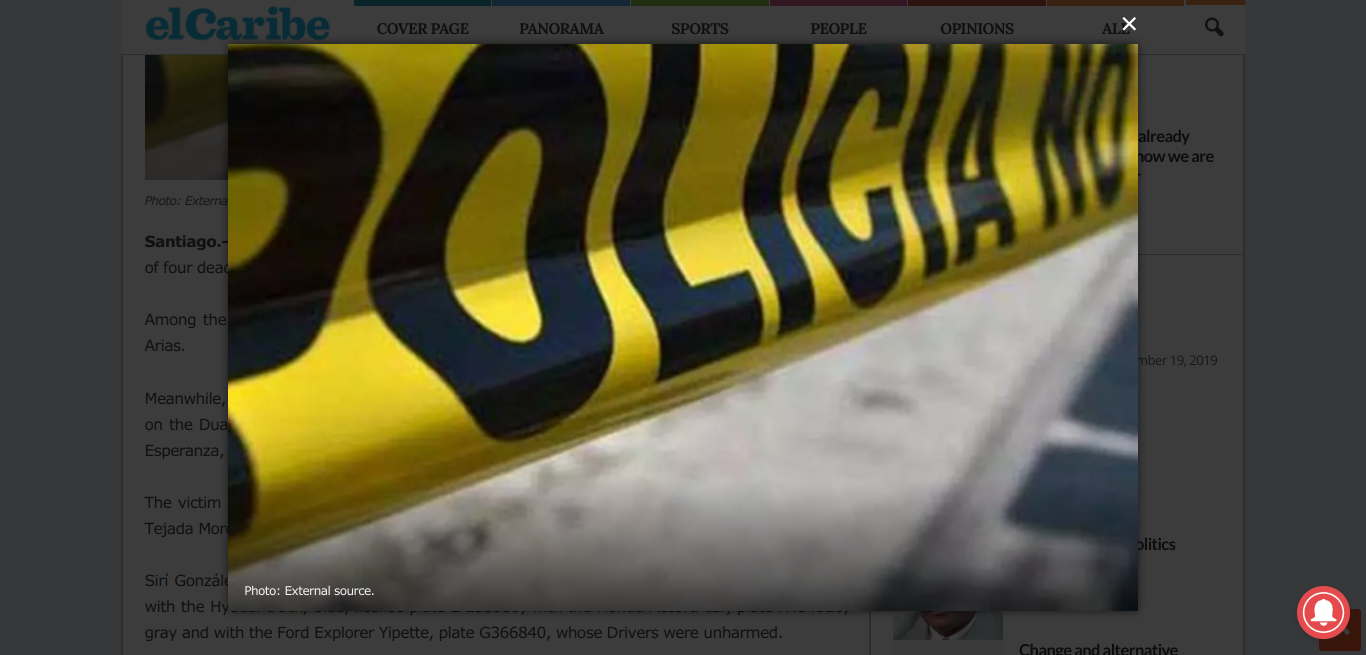 Santiago. The record of several accidents in Cibao communities on Sunday night left a balance of seven dead, with a total of 14 deaths recorded in just 48 hours.
The last one, which occurred on the El Pino section in La Vega, left five men dead and five injured when two vehicles collided on the Duarte highway. Among the victims are Odalis Ramos Mojica, Andy Lantigua Beato, Francisco Osvaldo de León Osoria, Geriel Josua Frías Morales, and Gerónimo Antonio Arias Sosa.
The Dominican Republic is an extremely hazardous country for motorists. It is the second country, of the 182 belonging to the United Nations, with a 41.7% death rate due to traffic accidents, surpassed only by Niue Island in the Pacific, with 68.3%. On Sunday, the National Institute of Traffic and Land Transportation (Intrant) started the Road Safety Week 2019, with awareness messages focused especially on pedestrians and motorcyclists.