US envoy tours Santiago, shares experience as diplomat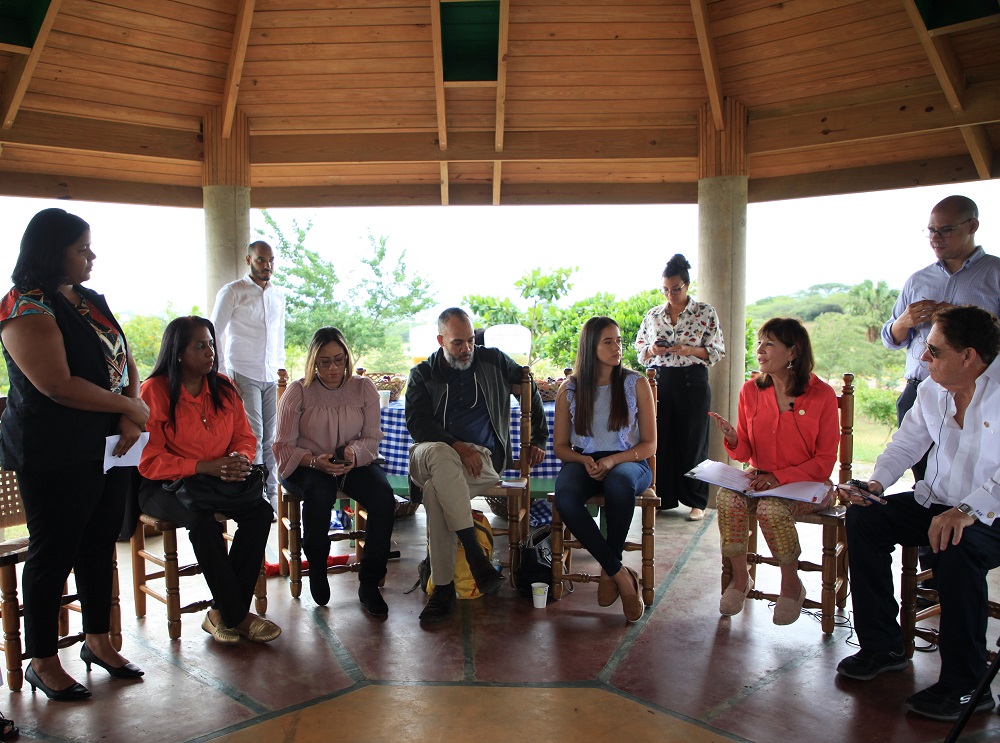 Press Release
Santiago, Dominican Republic – United States Ambassador, Robin Bernstein, held a meeting with followers of the social networks of the embassy in Santiago province to exchange ideas and answer questions about her projects and her experience as an ambassador in the country.
During the meeting, held at the Botanical Garden of Santiago, Ambassador Bernstein answered the participants' questions about the achievements and challenges shared between the Dominican Republic and the United States, challenges and strengths of the Dominican Republic, tourism, business relationship between both countries, the situation in Haiti, among other topics of interest.
At the conclusion of the event, Ambassador Robin Bernstein thanked the attendees for their interest and follow-up to the work carried out by the diplomatic mission in the country, while motivating them to remain responsible citizens interested in democracy, prosperity and the security of the Dominican Republic.
"This was the first of several meetings that we want to organize while I take tours of all the provinces of the country, because I am very interested in listening and answering your questions. I deeply thank you for being part of this activity, the Heart City will remain in mine in a very special way, for being the first to give me the opportunity to hear them directly," said Ambassador Bernstein.
The meeting was part of the two-day tour of the diplomat in the province of Santiago, during which he held several meetings and made courtesy visits to various institutions including the Leon Center, the Pontifical Catholic University Mother and Teacher (PUCMM), the Corporación Zona Franca Santiago (CZFS) and the solid waste management company Cilpen Global.