Fishing brings in RD $5 billion annually in the DR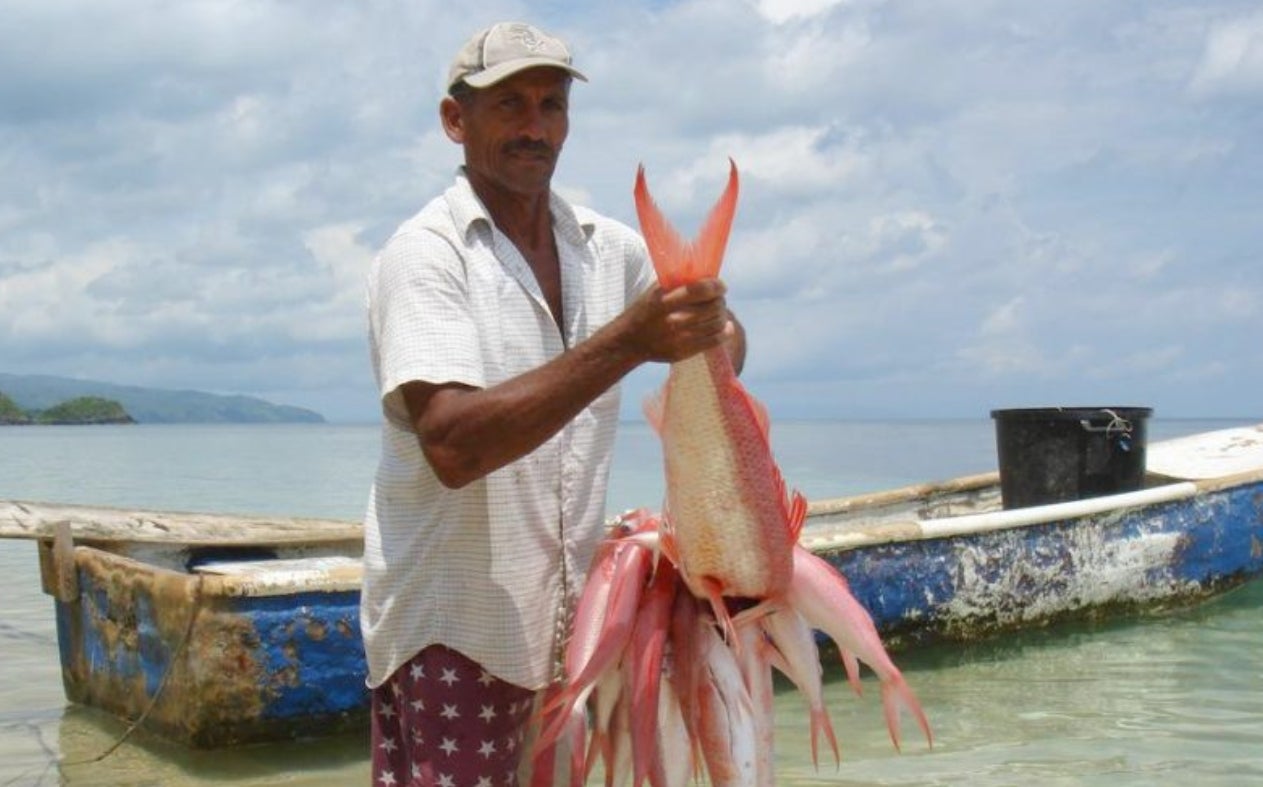 Fishermen are often involved in disputes over territorial sea boundaries.
SANTO DOMINGO Although the country is not self-sufficient, in the fishing area, that sector moves about RD $ 5 billion a year.
However, the low local production and profitability of the activity lead local fishermen to break the law. In fact, this year it is estimated that nine vessels have been captured, said Milton Ginebra Morales, Executive Director of the Dominican Council of Fisheries and Aquaculture (Codopesca).
He said that despite this economic dynamism, the nation does not have the best potential because the rivers do not have the phytonutrients necessary for raising fish and in the maritime part the waters are very hot and the waters are very deep.
These factors affect that of every 10 pounds of fish consumed in the country, seven are imported, the official told EL DÍA.
As an example, Morales mentioned that in the case of Tilapia, an estimated 1,350 tons are produced in the country, but it consumes 5,800, so the rest must be imported.
"In the DR, industrial fishing has not developed, we only have semi-industrial ships in the province of Puerto Plata and go to the Atlantic Ocean, which is the richest part in that regard. Fishing in Puerto Plata brings in around 3 billion pesos a year. Of the 16 coastal provinces, Puerto is the most active," Morales noted.
Low production
Low production in sea and inland waters lead fishermen to break the law, ask permission to fish here and go to other nations.
In that sense, Morales explained the Dominican Navy authorizes fishing in the Banco de la Plata and Navidad, but these deviate and go to Colombia, Honduras, The Bahamas, and other nations.
Measures and control
On his side, Raúl Gonzales, responsible for fisheries regulation, said that to increase local production, to prevent fishermen from leaving the country to loot other waters, the Dominican Government carries out two fishing projects, one of fresh or inland waters and another maritime that produce imported high-quality Tilapia, which has been financed with more than RD $ 500 million.
That project has benefited about 10,000 fishermen out of the estimated 19,000 local fishermen at the first stage, he said.
For the second stage, there is an estimated investment of 80 thousand dollars and import 1,000 Tilapia fry to reinforce the local species, so it is expected that by 2021 local producers will be self-sufficient enough in production by 2022 to sell to other nations.
He said that in order to avoid the wandering of local fishermen to other nations, they are looking for financing mechanisms to provide semi-industrial fleets with locators so that the Dominican Navy and Codopesca keep monitoring the fishing fleets to which they are allowed.
Another measure that he pointed out was that the member countries of the Central American Integration System (SICA), in the fisheries sector, plan to buy locators together.
In that sense they expect that in 2020 vessels that do not have locators will not be issued permission to leave the country.
The practice of looting in the maritime areas is not a unique activity of the Dominicans since fishermen from Korea, Nicaragua, Honduras, and Asians also enter the territorial waters to steal marine species, but nevertheless they are not stopped due to a lack of surveillance, Milton Ginebra Morales, of Codopesca, explained.
Production
—1— Fishing areas
In Puerto Plata fishing brings in about 3,000 million pesos.
—2— Population
Marine fisheries have 14,800 fishermen and freshwater fisheries have 5,000, according to preliminary reports.
—3— Employment
Fishing generates about 2,500 direct and indirect jobs.