ONAMET says there will be less rainfall over the regions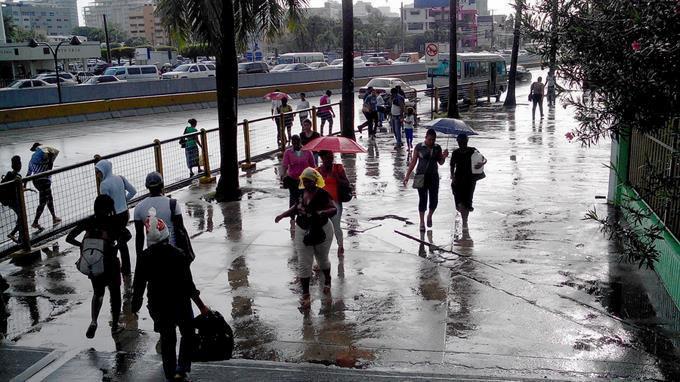 Downpours reduced
The National Meteorological Office (ONAMET) reported yesterday that a frontal system will continue to affect the northwest, northeast, southeast and southwest regions of the country.
In his bulletin, Onamet predicted a reduction in the frequency of rainfall for today, because the frontal system will move rapidly, giving way to the incidence of an anticyclone.
However, the lingering of cloudy fields will be generating some rains and possible thunderstorms towards the northeast, southeast, central mountain range and the Greater Santo Domingo regions.
Local forecasts
Temperatures will be pleasant especially in mountainous areas during the early hours of the morning, due to the time of year.
For Greater Santo Domingo a maximum temperature is expected between 28 C and 30 C (82-86°F) and minimum between 18 C and 20 C (64-68).