Dominican National Police arrests more than 50 in operations in the Capotillo sector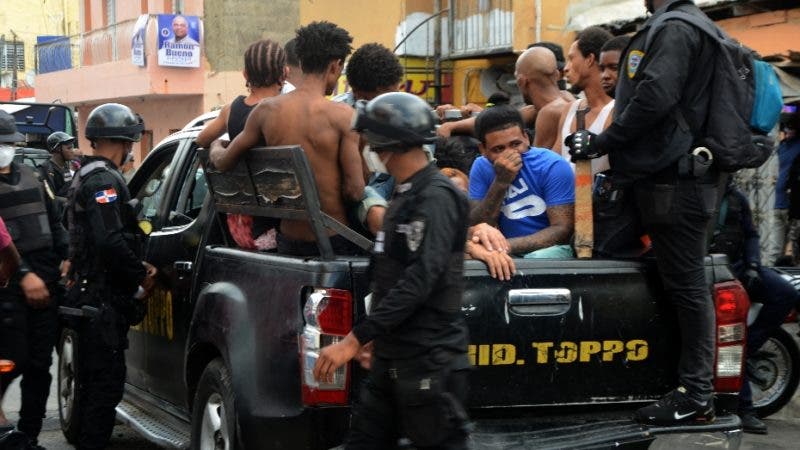 National Police carries out operations in Capotillo. Jorge Gonzalez
More than 50 people were arrested yesterday morning in the Capotillo sector, in the National District, to be investigated for the shooting that occurred on Thursday afternoon, allegedly among drug traffickers.
According to police spokesman Colonel Frank Félix Durán, the incident occurred on 42nd Street, after police officers, called Topos, intervened and arrested an individual with a large stockpile of drugs that are presumed to be marijuana.
"Apparently the owner of the drug, known as Buche, went out to shoot in the air, so the police director ordered an intervention."
A video with the images of the shooting circulated on social networks, fortunately, no one was injured.
Several police units intervened in the operation carried out yesterday and seized illegal weapons, drugs, and slot machines.
Durán said that the institution of order is not going to allow an area or neighborhood where they cannot do their job.
In that order, the National Directorate for Drug Control (DNCD) reported yesterday that it has had no intervention in the Capotillo sector in recent days.