Positive effects of Sahara dust?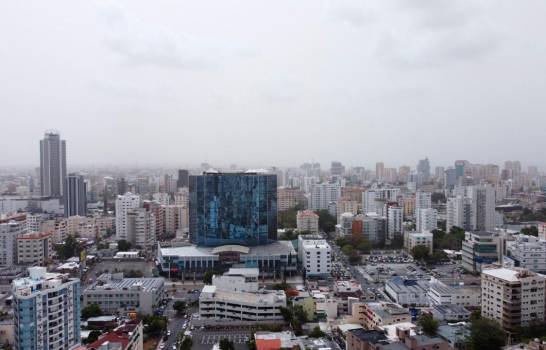 The gray sky in the National District of the Dominican Republic due to the dust of the Sahara last Monday, June 22, 2020. (DIARIO LIBRE / MARVIN DEL CID)
Yes, that's right, some experts explain it here
Sahara dust particles play an important role in the natural cycles of the planet, mainly when the heat of the layer acts to stabilize the atmosphere at the moment when the warm air from the cloud of this haze ascends through the air relatively more cold and dense.
"The suspended mineral dust also absorbs sunlight and thus contributes to the regulation of the temperature of the Earth," concludes a report from BBC.com.
In this sense, the World Meteorological Organization explains that these particles, which travel thousands of kilometers from Africa, "act as condensation nuclei in the formation of hot clouds and as ice clouds in the formation of cold clouds, whose function will depend on the size of said particles, shape and composition."
It will also influence its ability to form hot and cold clouds due to "the types of soil they come from, emissions and transport processes," the international organization quotes.
According to the World Meteorological Organization, its consequences are not only negative because they are sources of micronutrients for both the continental (rivers and lakes) and marine ecosystems. He argues that the iron and phosphorous it carries are believed to benefit the production of marine biomass in parts of the oceans where there is a shortage of these elements.
The director of the Dominican Republic's National Meteorological Office, Gloria Ceballos, also agrees in its beneficial effects, who maintained that the dry air of the dust layer inhibits the formation of highly developed clouds and makes it difficult for tropical cyclones, which form from June to November, to intensify.
Another contribution she quotes from the dreaded haze of the Sahara for the planet is that it favors continental ecosystems, such as that of the Amazon since it contributes to the fertilization of forests, added the official.