Dominicans usher out curfew with song and dance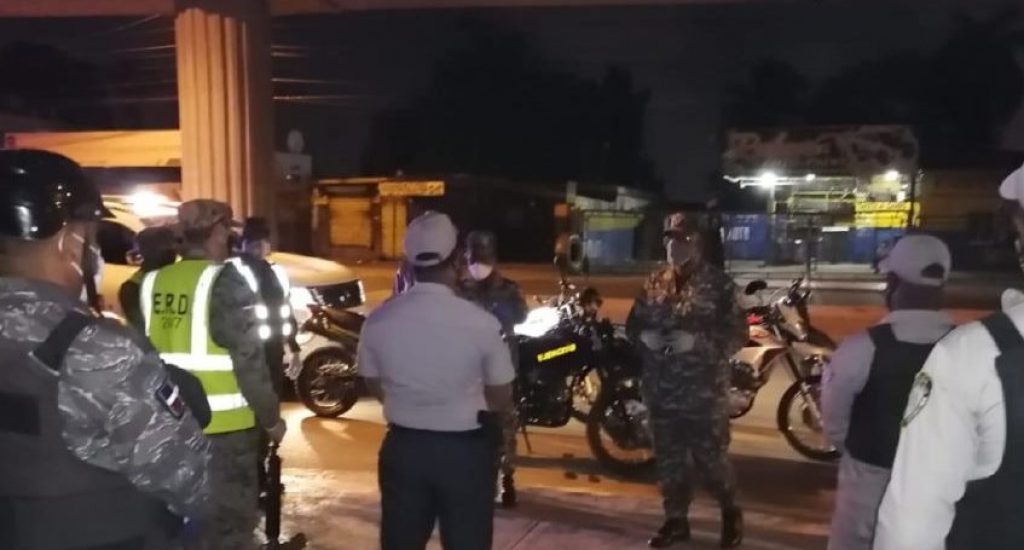 Curfew arrests. File.
Santo Domingo.- Lots of music, drinking alcohol, hundreds of vehicles and people on the streets, as well as no social distancing, was the scene Sunday night, the first of the end of the curfew that for more than three months governed the country to avoid the spread of COVID-19.
The curfew began on March 20 and ended Sunday, June 28, which involved 100 days during which 92,152 people were apprehended and then released after paying a fine or cleaning the streets.
Diario Libre reports that avenues such as El Malecon, Máximo Gómez and Avenida España, as well as popular sectors such as Los Ríos and Villa Juana, the atmosphere that prevailed was partying and excitement with many people drinking alcohol, walking, dancing and some without masks.