Abinader would shrink the electricity sector by merging distribution companies in the DR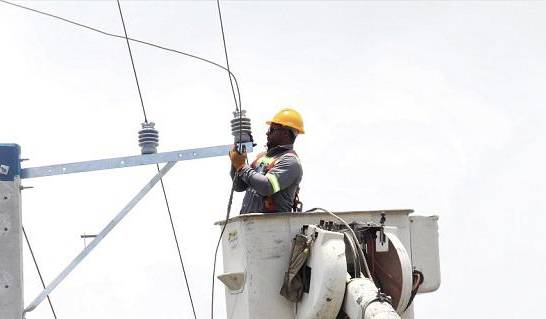 It would execute an EDE loss reduction program with an annual investment of RD $ 10 billion. External source
In his "Government of Change" program, the virtual president of the Republic promised to reduce the running costs of electricity institutions
The virtual president-elect of the Dominican Republic, Luis Abinader, will assume the duties of leading the nation on August 16, facing two serious problems: the coronavirus pandemic, whose increase in cases threatens the hospital system, and the economic crisis brought by the disease.
Although both issues represent the two main challenges of the new authorities, in his "Government of Change" program Abinader promised, among other things, to face and overcome the "profound crisis" in the electricity sector, through a series of actions that include the elimination of some institutions.
The Ministry of Energy Mines (MEM) will be in charge of coordinating and directing public policies in the sector, in order to eliminate the current dispersion and proliferation of state institutions in the electricity area. Likewise, the National Energy Commission (CNE) will join the MEM as vice-minister.
In the document "General guidelines of the Government of Change 2020-2024 program," Abinader promised to create a single electricity distribution company (EDE), by merging the three that currently exist.
The union of the EDE "implies standardizing and unifying the administrative, economic, financial, operational, and management processes of the three: (Edenorte, Edesur, and Edeeste) so that they operate centrally under a single board of directors," he adds.
Likewise, he promised to create a loss reduction program for the distributors, by executing investments for RD $ 10 billion annually, for five consecutive years.
Likewise, the current expenses of the Edes, the Dominican Corporation of State Electric Companies (CDEEE), the Hydroelectric Generation Company (Egehid) and the Transmission Company (ETED) would be reduced "drastically," through the establishment by law of ceilings to operating costs in proportion to the amounts of energy purchases.
In its program, the new government also promises to modify the way in which the members of the Council of the Superintendency of Electricity (SIE) are appointed, with the aim of minimizing their direct dependence on the Executive Power, influence, and partisan political patronage.
"Eliminate from 2022 the contributions of the companies in the electricity sector directly to the SIE and transfer those contributions, incorporated in the respective rates, to the annual budget from where it will be transferred to the Superintendency in a regular and transparent manner. This mechanism will seek to reinforce the economic independence of the regulator with respect to its regulated entities," he says.
The document also includes reforms in the field of renewable energy, hydroelectric generation, modifications to the General Electricity Law, and electric transmission.