President and diplomats discuss Haitian problems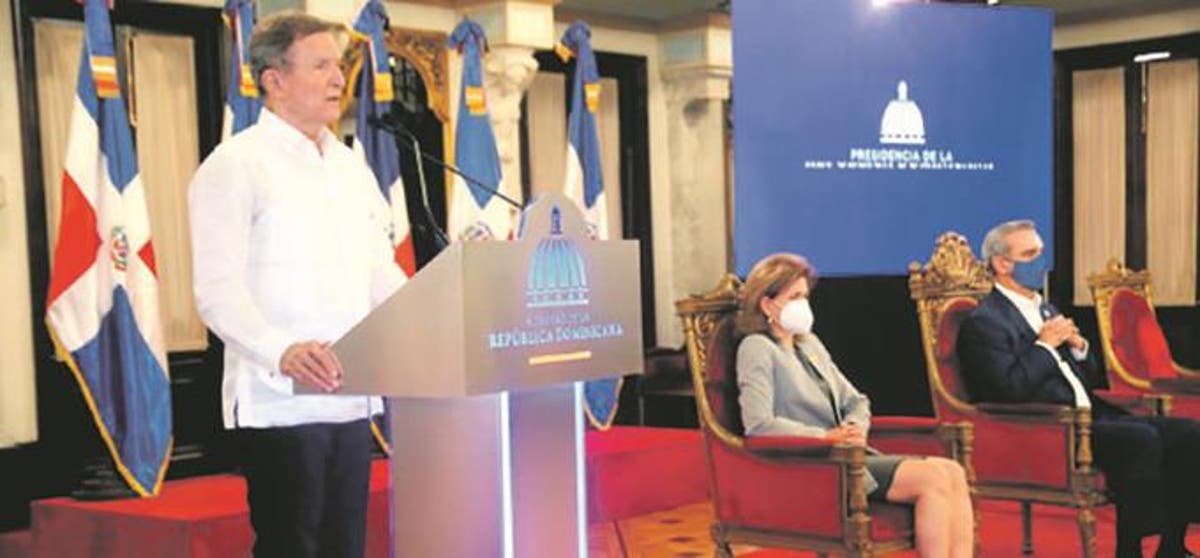 Act in which the joint declaration with Haiti was announced.
Santo Domingo, DR
Yesterday President Luis Abinader discussed the Haitian issue with the ambassadors accredited in the country, and the recent joint statement of nine points agreed on the 14th of this month with the president of Haiti, Jovenel Moïse.
Abinader offered lunch to the diplomats of different nations at the Ministry of Foreign Affairs headquarters, together with the Dominican Chancellor Roberto Alvarez.
Due to the importance attributed to the meeting, the president suspended his participation in the National Council of the Magistracy, which yesterday concluded the process of evaluation of the 60 candidates to replace four judges of the Constitutional Court who spent the period they were elected.
The president had already anticipated that meetings would begin this week with the ambassadors of the countries most involved with Haiti, among which he cited Canada, the United States, France, and Germany, to discuss the financing of two hospitals in the neighboring nation.
Both Abinader and Chancellor Alvarez recently said that the Dominican Republic was offering to be a channel for the aid they will execute in Haiti.
In the declaration, the two heads of state reaffirmed their willingness to continue collaboration in their respective countries' priority areas, exchanging experiences.
Environment
A bilateral meeting between the Ministers of the Environment of the Dominican Republic and Haiti is also scheduled for today.
This meeting is scheduled for 11:00 am in the Interagency Border Management Post hall, in the municipality of Comendador, Elias Piña.
Joint Statement
The joint statement addresses health issues, the maritime border, irregular migration flows, human trafficking and smuggling, the flow of arms, drug trafficking, and cattle theft.
Cooperation
It also deals with cooperation in energy, agricultural and industrial production, fuel for cooking, and curbing desertification.