Almost two kilos of cocaine seized at Las Americas Airport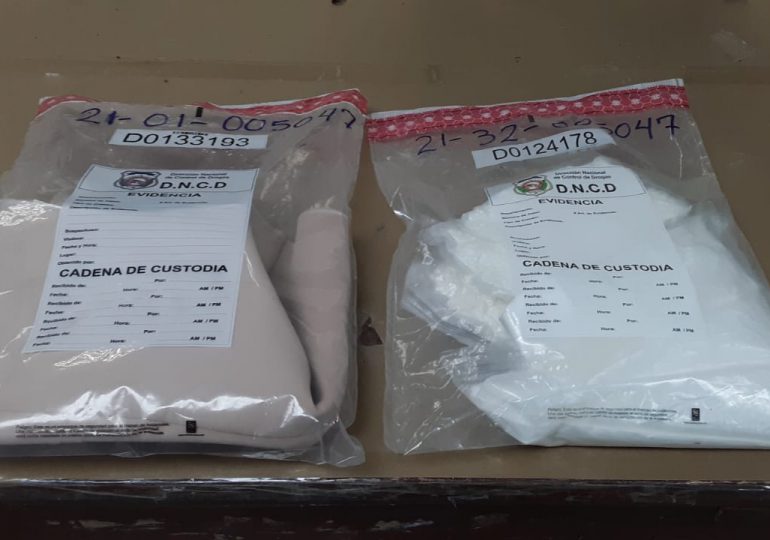 The National Drug Control Directorate (DNCD), with the support of the Specialized Airport Security Corps (Cesac) and under the coordination of the Public Ministry, seized three sheets of cocaine at the International Airport of the Americas (AILA), with a weight of 1.99 kilograms.
The substance was seized in a vest-type girdle from a Dominican-Spanish passenger, arrested by DNCD agents and members of intelligence agencies, moments before boarding a flight to Madrid, Spain.
A 31-year-old Dominican-Spanish passenger was subjected to a body check moments before boarding a flight to Madrid, Spain. He was wearing a vest-type girdle, with three compartments, where the cocaine sheets were found, a press release said.
The accused who was not yet identified, is being handed over to the Public Ministry of the province of Santo Domingo, to be brought to justice for violation of Law 50-88, on drugs and controlled substances.
The authorities have reinforced surveillance and security controls at airport and port terminals, borders and the entire national territory, according to a press release.