A festival with a Dominican flavor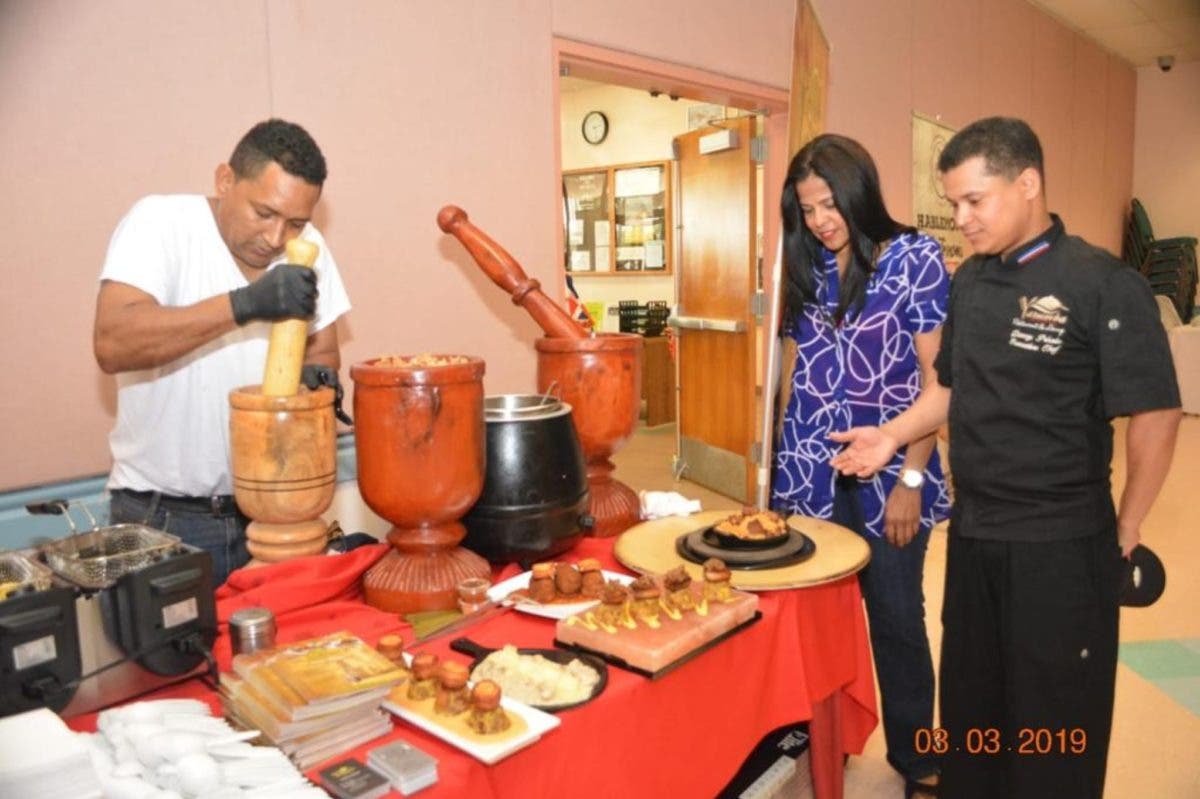 When Dominicans go out of the country, they show, through gastronomy, part of the Creole culture. An example of this is the Dominican Gastronomic Festival of Florida.
This is an event that has been held since 2007 as part of the celebrations on the occasion of National Independence, being the most popular and famous activity, which brings together not only Dominicans in the diaspora but also Latinos and Americans who come with their families to enjoy the colors and flavors of this cuisine, as well as music and Dominican culture in general.
This is explained by its organizer, Cristina García, who assures that the event has been evolving and making itself known with the support of community leaders and Latin American media.
"Since its beginnings at the JC in Hollywood, it has been the activity where Dominican national holidays, the tasting of dishes from renowned Dominican chefs, and the promotion of tourism to the Dominican Republic converge," says Garcia.
She also explains that the idea for this festival came from Marcio Veloz Joa, her late husband, to promote Dominican culture in Florida. "Because in this city there was no space for Dominicans to celebrate the National Independence of the Dominican Republic," she explains.
Support and promotion
Cristina García also emphasizes that this event recognizes the restaurants' efforts to participate and promote our typical dishes.
She adds that the main objective is "that the whole world can get to know our gastronomic culture, so that as a country we are positioned as a gastronomic destination, in addition to establishing a connection with all Dominicans and families so that they always feel proud to be Dominicans.
He explained that the event hosted 300 people in its beginnings, and over the years, it became massive, recognized, and expected. "It has become a tradition that attracts more than 1,500 people," he said.
The Florida Dominican Gastronomic Festival also includes artistic presentations and cultural stops. In this edition, 25 restaurants are participating.
Awards
This space also recognizes those chefs who have raised Dominican gastronomy to international levels with creativity and exquisite flavor. Chefs Tita, Rosana Ovalles, and Danny have participated in the event.
Scenarios
In these 15 years, this culinary festival has had essential venues such as Seminole Hard Rock Hotel & Casino, the Jaycees Chamber in Hollywood, and the Ana G. Mendez University in Miami. In each place, they receive great support from the Hispanic community, not only from the city of Miami but also from neighboring cities," he said.