Abinader affirms his government is here to help and serve those most in need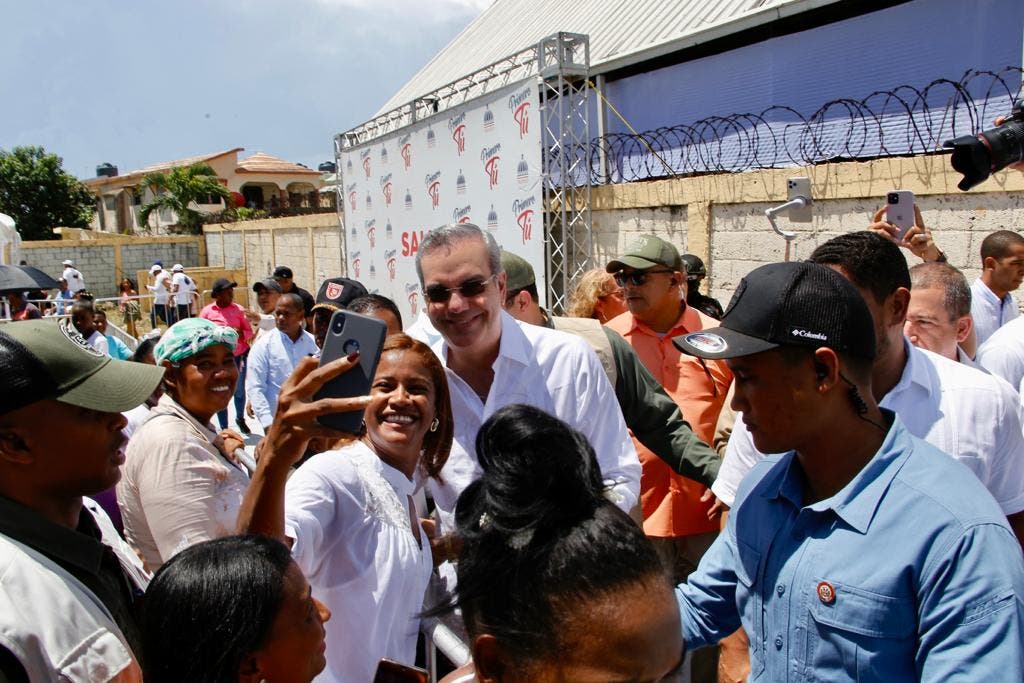 President Luis Abinader affirmed today that his government is there to serve and help the people and to go to the aid of those most in need.
The president was speaking at the head of the 44th "Primero Tú" social inclusion day in the municipality of Palenque, San Cristóbal, which this year is being carried out by the Office of Strategic and Special Projects of the Presidency (Propeep).
Abinader highlighted the breast exams for women and prostate exams for men, which the National Health Service (SNS) carries out during the day for the benefit of all attendees and the early detection of cancer.
The head of state highlighted the more than 15 institutions that assist Propeep in the "First You" day, where people can also apply for the Supérate card, whose "amount has been doubled by this government."
"This government is to serve you this government is to help you, to be with those who need it most, and that is why we are here," expressed the president.
Supervisory tour
As part of the beginning of the operation, President Abinader made a supervisory tour of the facilities of the educational center María Padre Borbón, where more than two thousand people attended to receive the various services offered each day.
The president was accompanied by the Minister of Tourism, David Collado; the provincial governor Pura Casillas; the director of the Dominican Hydroelectric Generation Company (Egehid), Rafael Salazar; the director of the Dignified Dominican Program, Adolfo Pineda and the congressman Gustavo Lara, among other officials.
Participating institutions
Propeep is accompanied by the Economic Canteens of the Presidency, the Price Stabilization Institute (Inespre), the National Institute for Early Childhood Care (Inaipi), the Vocational Schools of the Armed Forces and the National Police, and the National Council for the Elderly (Conape).
Also, the Program for Micro, Small, and Medium Enterprises (Promipyme), the Technological Institute of the Americas (ITLAS), and the National Institute of Technical Professional Training (Infotep), among other central government institutions.