Garbage, crime and water shortage in Los Alcarrizos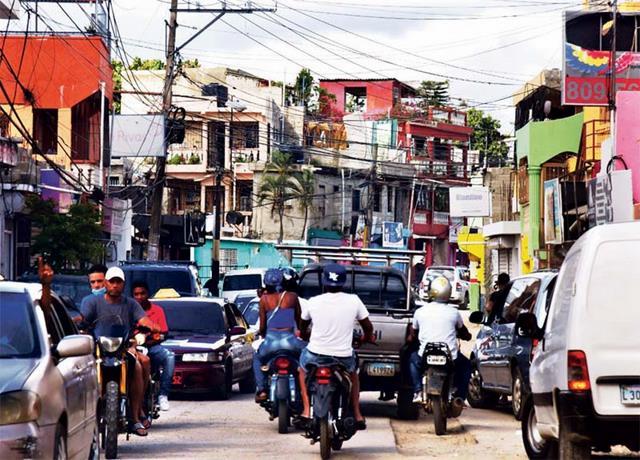 File photo, Jorge Cruz. / LD
Los Alcarrizos, DR.
Complaints are lurking in the municipality of Los Alcarrizos, and its residents say they don't know what else to do to make their voices heard.
High levels of crime, lack of water, and the increased accumulation of garbage are just some of the reasons those who make a living in the west of the Dominican capital take refuge in expressing their dissatisfaction with the work of the municipal authorities.
"The water arrives every three weeks. When they want to send it, everything fills up, but before they send it again, we have had to buy a truck three more times," said Lorenzó Reinoso, a resident of the area.
The alterations they have been forced to subsist keep them in the veil, adding expenses that they assure should be covered by the municipal leaders.
"A water truck costs almost 1,000 pesos, with the garbage we have to wash our hands of the truck drivers so that they can take it away or look for someone to pay them… These are things that the City Hall should do because that is why we voted for them, and the State pays them a salary for something," said Mrs. Rosa, who attends a butcher shop.
The disproportionate discontent in Los Alcarrizos was felt when more than one of the residents approached this media vehicle with the intention of making their complaints felt.
"One would like to say that nothing is happening and that in Los Alcarrizos, everything is fine because it is their community, but I believe that the only thing that is arriving correctly here is the light; and that after we gave them a good strike and now they even tell us when they are going to take it 15 minutes," expressed José to Listín.
Crime
The binding effect of the delinquency moves freely in the streets of Los Alcarrizos, and the same residents denounce the lack of police patrolling.
"Delinquency is ending everywhere, but here you have to be careful even to breathe," said Santa, another resident of the community, when she related that a few nights ago, her husband was about to be assaulted when he was returning from the church where he congregates, and was spared "because the delinquents knew him."