Margarita Cedeño affirms that this is a government that does not believe in education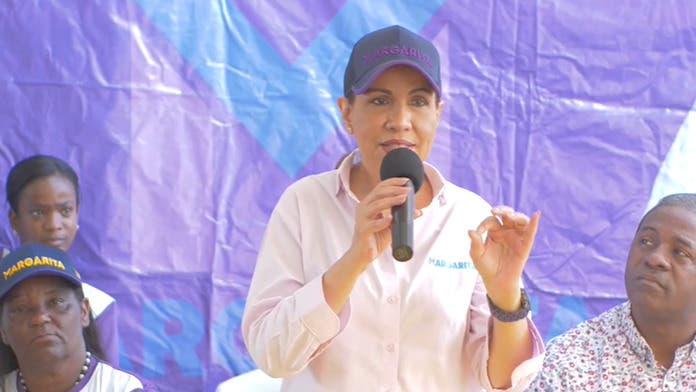 Margarita Cedeño in Monte Plata.
The former vice president of the Republic and presidential aspirant of the Dominican Liberation Party (PLD), Margarita Cedeño, calls on the current government to pay special attention to education.
The presidential hopeful said, "wherever I have moved, I have been told of the lack of spaces for the enrollment of students in schools throughout the country. Yet, education is an important sector for the development, progress and social mobility of a country."
Cedeño added that this PRM government had seen a lack of planning and continuation of State and institutionality. "They have not demonstrated being able to provide a service that is as vital, necessary, and primordial for the population as is education."
"They must finish the classrooms that we, as PLD government, left practically completed from 90 to 95%, in many of the communities that we did not have time to inaugurate because of the pandemic," said Margarita.
In the same line, she urged this administration to provide conditions for the students who do not have the facilities to go to a private school to attend public schools.
She said that this is a government that does not believe in education, "it believes in populism, propaganda, in presenting many works, dreams and many promises that are not, nor will be fulfilled."
Cedeño concluded her statements by reaffirming that there are less than two years left to finish with the change in reverse, "soon we will retake this vehicle that is called the Dominican Republic to put it back to run forward, at 100 kilometers per hour."