"Unpleasant smell" in Santiago hospital was a "dead child" not a "rat"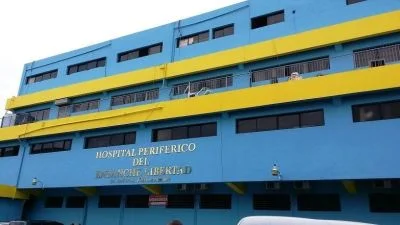 José de Jesús Jiménez Almonte Municipal Hospital.
The Municipal Hospital José de Jesús Jiménez Almonte of the province of Santiago de los Caballeros reported that the "unpleasant odor" that was perceived in one of its bathrooms was the body of a "dead child" and not that of a "rat" as was initially thought.
A young man named "Luis," who provides services to the health center assured them that he had removed the dead rat last weekend, which is why the bad smell was not justified.
However, yesterday, Monday, when the stench became stronger and intolerable, they proceeded to call the young "Luis" to "check again."
It is at that moment when on the soffit of the Triage bathroom, the young "Luis" gets the "surprise that it is a dead child in a state of decomposition."
The corpse of the child was taken out of the bathroom ceiling in a "red cover," and they were notified by the director of the center, Felix Juan Gonzalez, to the area supervisors.
City authorities are conducting investigations.