Lawmakers propose declaring a type of horse a "national breed"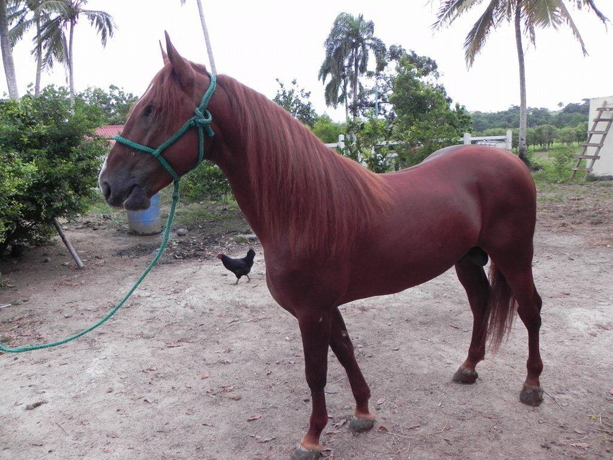 Paso Higueyano horse. Photo: external source
Santo Domingo, DR
A group of senators proposed to declare the "paso higüeyano" horse as a national breed of the Dominican Republic.
Through a bill, senators Virgilio Cedano and Santiago Zorrilla intend to highlight the Paso higüeyano horse, considering it a "distinctive sign of the historical-cultural richness where the fine stamp reminiscent of horses of great majesty can be appreciated."
Among the recitals that support the law, they cite historical and religious facts, as well as the confirmation of the Association of Paso Higueyano Horses (ACPH) and the recognitions that these animals have received.
In addition, they considered that "it is undoubtedly the pride of the higüeyanos to present to all the Dominican people the only breed that represents the dominicanidad, so it is peremptory the need to exalt the existence of this specimen."
In the case of its articles, it indicates the Ministry of Agriculture as the entity in charge of safeguarding the Paso Higueyano horse.
It also mandates the Ministries of Education and Culture to disseminate this horse as a national breed and that it should be explained in all public and private schools in the country.
Regarding the funds to execute the actions in favor of the "paso higüeyano" horse, it indicates that the income will be consigned to the budget of the Ministry of Agriculture.