Dominican Republic deports 57K Haitians to July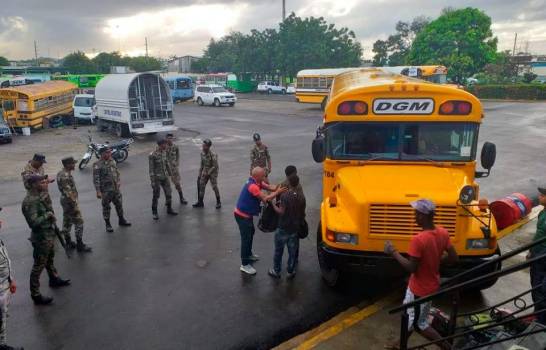 Santo Domingo.- The Dominican Republic has deported 57,000 Haitians during the first seven months of 2022, according to data from the General Directorate of Migration (DGM). Between January and July, the institution adds the repatriation of 57,764 Haitians for being in the country irregularly.
This represents an increase of 23% compared to the year before the COVID-19 pandemic, which affected the normal functioning of institutions such as the General Directorate of Migration, in charge of repatriations, due to government restrictions.
The months with the highest records of deportations this year are June with 9,176, followed by July with 9,170, in March there were 8,466 and in May there were 8,407. The other positions are occupied, in order of quantity, by February with 7,940, April with 7,447 deportations, and January with 7,158.