Mental health receives little attention in the country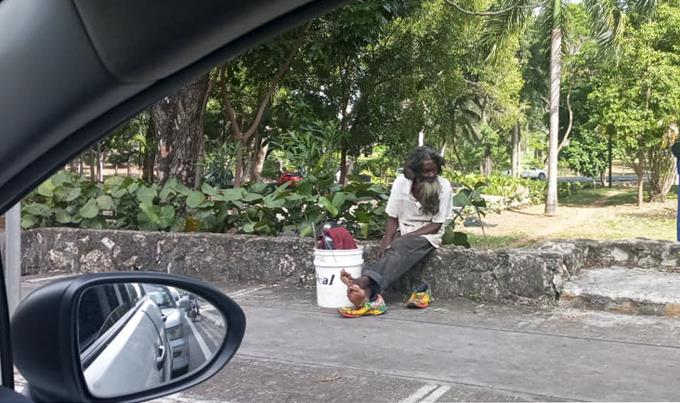 They deplore the lack of coverage to care for the mentally ill in the country.
Santo Domingo, DR
Mental health in the country is "alienated," receives little help from the State for the readjustment of its areas, and psychotropic drugs to treat patients are expensive.
Even though there is a range of professionals who, in their service work, try to function even without the resources to assist a population that is increasing in psychiatric ailments.
The Hospital Doctor Francisco Moscoso Puello is, at the national level, the one with the most psychiatric equipment, and where 23 young residents are enthusiastically engaged in their specialty in psychiatry, guided by the physician Anya Alcántara, who explained her functions in the department and clarified several pieces of information on psychiatric health.
"Mental health in the Dominican Republic is definitely alienated, it is not taken into account, and it is not invested in, it is not a priority today," were Alcántara's first words. He said that the experiences of those diagnosed with a mental illness are difficult.
"There is a lot of stigma towards people diagnosed with a psychiatric illness, when in an environment x, whether it is a neighborhood or a community, it is known that a person attends a psychiatrist, it does not even have to be a pathology as such, just by attending and taking psychopharmaceuticals, they immediately experience prejudice and rejection," the psychiatrist added.
These health professionals' daily work is overloaded, as they have many patients and few collaborators.
"Our day-to-day work is quite tortuous, we receive a very large number of people who need behavioral help and there is quite a lot of flow, we always have a full unit, we can't keep up, we need more beds," the specialist lamented.
Alcántara argued that many people are left waiting; sometimes, there is a lack of medications to attend to them correctly, but, in general, we always work hard.
He added that "if we want to achieve the objectives of the World Health Organization (WHO), which is mental health for all, the first thing we must prioritize is an investment, not only in economic resources but also in human resources, we psychiatrists are very few and we need spaces for these people and their medication."
One of the problems he listed was that most mental illnesses are not classified as "high risk" and do not receive help from health care providers.
"Despite the fact that depression is treated as a disabling illness, it is not considered a catastrophic illness," he said.
Disorders disappear.
The word "asylum" is pejorative and demeaning and alludes to the mistreatment of people with mental problems, so this system had to disappear.
Pathologies.
"The pathologies that stand out the most are mood disorders, divided between bipolar and depressive disorders, followed by schizophrenia," explained psychiatrist Anya Alcántara.