Tropical depression number 5 forms in the Atlantic Ocean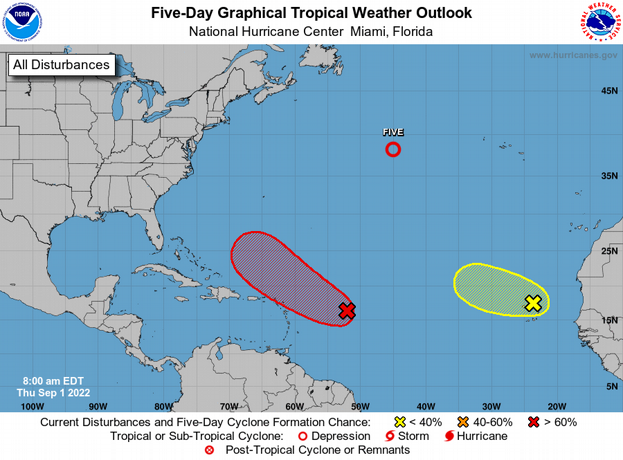 Santo Domingo, DR
The National Hurricane Center reported that tropical depression number five of this 2022 hurricane season has formed in the Atlantic.
While monitoring two other low-pressure systems, it keeps an eye on three low-pressure areas.
It had previously warned that the phenomenon was about 850 miles (1,300 kilometers) west-southwest of the Azores Islands.
It is moving west-northwestward toward waters adjacent to the northern Leeward Islands, between the U.S. and the British Virgin Islands, Guadeloupe, Dominica, Martinique, Barbados, St. Vincent, and the Grenadines.