Tobacco industry has exported US$726 million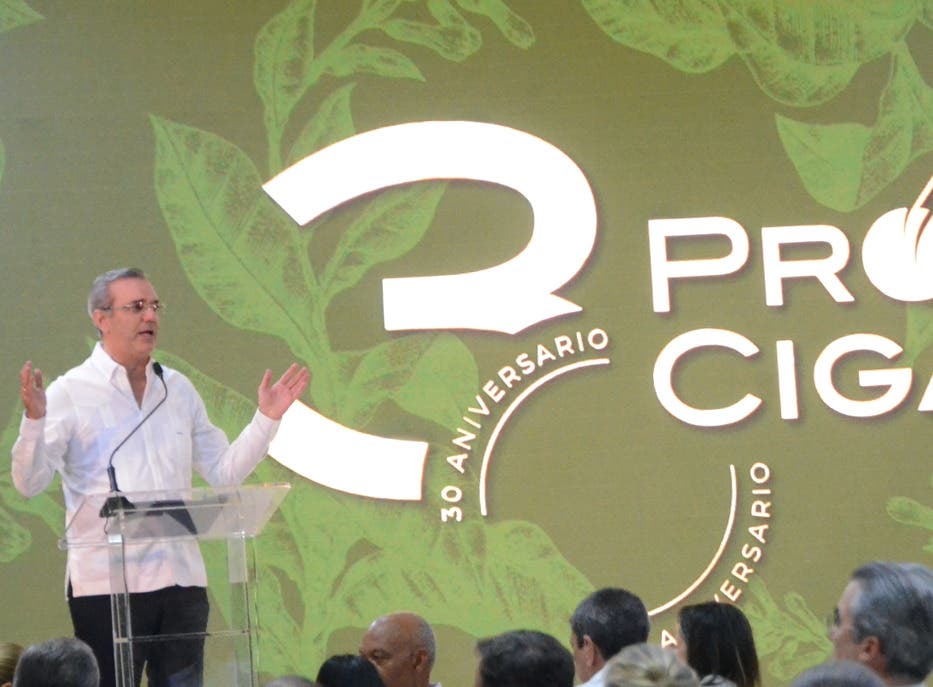 President Luis Abinader affirmed yesterday that in 2022 the tobacco industry had maintained a good performance, where only in the first semester of the year, US$726 million have been exported, with a very optimistic outlook between now and the end of the year.
"Tobacco has been a leading player for years in the country's economic development. Hundreds of stories are rolled up in each leaf that become a reason for celebration, positive news and a palpitation of emotion in Dominicans to know that in our lands is born a product that today, by our promise, is cultural heritage of the Dominican Republic, officialized in Law 341-22," he said.
Speaking at the ceremony to celebrate the 30th anniversary of the Association of Cigar Producers of the Dominican Republic (Procigar), he said that the sector is one of the most reliable examples of relaunching plan is working and that "we are fulfilling our commitments."
You can read: PRM alderpersons deny more than RD$100 million loans to Abel Martínez and explain their reasons.
He said the government has been forceful in establishing more robust controls against illicit products.
He pointed out that an example of this is the issuance of the regulations for applying Law 17-19 on the Eradication of Illicit Trade, Contraband, and Counterfeiting of Regulated Products, through Decree 405-22, to guarantee the quality of products offered in the local market.
"Count on all our collaboration, so that tobacco, cigars, star products of the Dominican Republic, continue to live their best moment," he said at the meeting at the Gran Almirante Hotel.
The Minister of Industry and Commerce, Víctor -Ito- Bisonó, said that it is his commitment to continue working to promote the growth and development of this sector which, today more than ever, is synonymous with pride, quality and tradition for the Dominican Republic and true cultural heritage of all Dominicans.
For his part, the president of Procigar, Hendrik Kelner, said that the country had reached the historical figure of US$1.2 billion in tobacco and cigar exports.
He expressed his joy because 30 years ago, the country exported about US$80 million, exceeding 15 times that number.
Acknowledgments
Procigar members took the opportunity to recognize President Abinader and Minister Bisonó for their support of the tobacco industry through the Tobacco Industry Relaunch Plan and for promoting the declaration of tobacco and cigars as part of the country's cultural heritage.
Marvin Shanken, founder, editor, and writer of Cigar Aficionado magazine, was also distinguished for his worldwide promotion of the Dominican premium cigar in its pages.
About Procigar
Procigar represents 90% of the Dominican Republic's tobacco exports and a similar number of the more than 125,000 jobs in the sector.
It was founded in 1992 to improve the quality of its goods and raise the country's name as a producer of premium cigars to never before.