"My God, they took my only son from me!" mother of the drowned boy in Caipi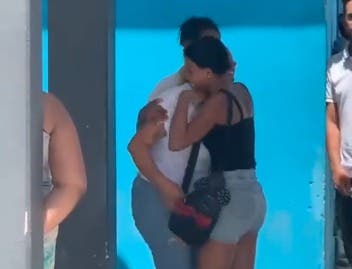 Despair, pain, and weeping took over the facilities of the National Institute of Forensic Sciences (Inacif), which operates at the San Vicente de Paul University Hospital in the municipality of San Francisco de Macoris, where the one-year-old child who drowned in a bucket at the Center for Integral Attention to Early Childhood (Caipi) in the Duarte province was taken.
A video shows how Maikel Esmil's mother expresses her grief over the loss of her offspring. "My God, they took my only son from me," cried the mother, while some people tried to give her assistance while she was crying.
One of the infant's relatives said the authorities must establish responsibility for the tragedy.
Later, the first lady of the Republic, Raquel Arbaje, said on her Twitter account that the "negligence" must be "severely punished."
Arbaje also said that the event, which has dismayed residents of Pueblo Nuevo, a neighborhood of the San Francisco de Macoris Municipio in Duarte province, cannot be explained or excused.
The first lady offered her support to the relatives of the deceased minor.
"I am deeply moved by the death of Maikel Esmil, a beautiful child, while in the care of Caipi Pueblo Nuevo, in SFM. I know that nothing I say will ease the mother's pain, but I want her to know that I am with her and I extend my solidarity and support," Arbaje assured on her Twitter account.