Defense Minister says the border wall is advancing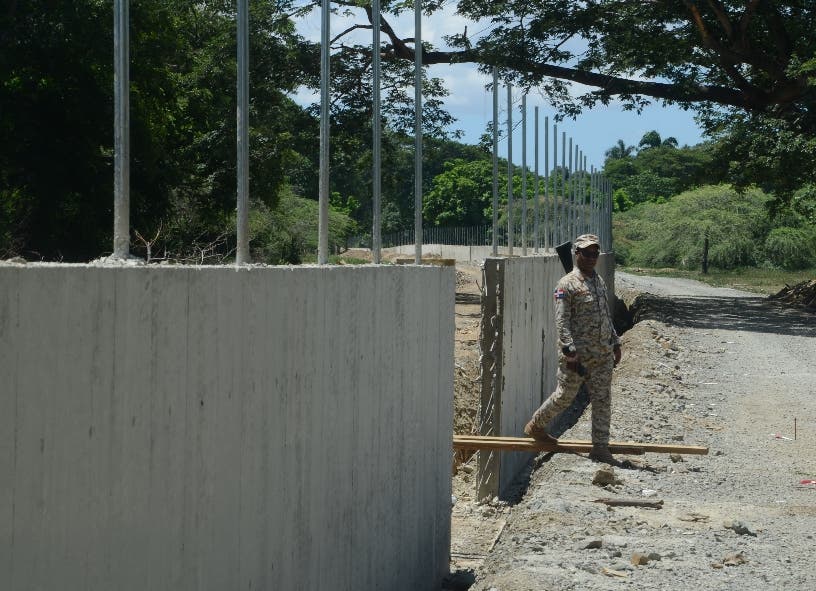 The perimeter fence that is built on the border.
The government is building the first phase of the border fence, consisting of 54 kilometers of roads for surveillance and maintenance.
The "intelligent" perimeter fence being built by the Dominican Republic on the land border with Haiti is "a reality" whose process is going well and is the result of "serious work" that is being carried out as planned to strengthen security and control along the border demarcation.
The Dominican Minister of Defense, Carlos Díaz Morfa, affirmed in a press release on Sunday that "the process is progressing well. Soon you will see the towers, one of which is almost finished; in pyramid 18, adding the two sections, we have about 700 meters (of construction), and between (pyramids) 12 and 13, there are another 1,200 meters ready." Diaz Morfa, who inspected the work together with construction engineers, assured that the steel cyclone mesh had already begun to be installed.
"You have to see the roads that lead to both sides, the serpentines, the gates; all that is a process that is going well," he pointed out. He explained that the work is the most "transcendental" regarding security on the entire border.
The first phase of the border fence is currently under construction, consisting of 54 kilometers of roads for surveillance and maintenance on both sides, with reinforced concrete and metal structure, 19 surveillance and control towers, and ten access gates for patrol work. The border fence or wall started last February 20 in the province of Dajabón (northwest).