20 die from dengue fever and 25 are hospitalized in two hospitals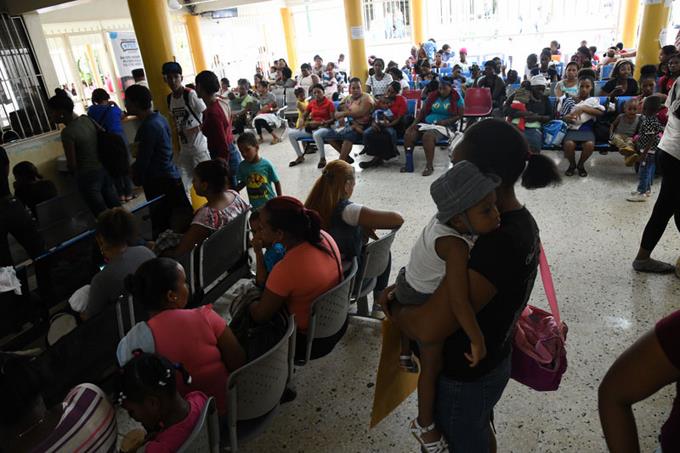 Suspected and confirmed cases of the virus up to August 6 reached 288% compared to last year in the same period, when 11 deaths and 981 infected had been reported.
Santo Domingo, DR
Cases of dengue fever and deaths continue to increase in the country, reaching 20 deaths due to the disease in the first eight months of this year, and 3,837 people have been affected, primarily minors.
Meanwhile, pediatric hospitals continue to register admissions of children affected by the disease, whose initial symptoms are sudden fever, headache, pain behind the eyes, and general malaise, signs that can evolve to seriousness if not treated promptly.
Only two pediatric hospitals in Santo Domingo yesterday had 25 patients hospitalized for this cause.
The Hugo Mendoza Pediatric Hospital had 18 patients admitted yesterday affected by dengue fever and maintains an average admission rate of about seven children per day, informed its director, Dr. Dhamelisse Then.
Meanwhile, seven patients were hospitalized at the Robert Reid Cabral Children's Hospital, all of them stable, which, according to its director, infectious disease specialist Clemente Terrero, had been reduced in relation to previous days, when he reported 14 patients admitted.
288% more
The epidemiological report corresponding to week 31, which records notifications up to August 6, shows an increase in suspected and confirmed virus cases that reached 288% in relation to last year in the same period when 11 deaths and 981 infected patients were reported.
It indicates that in the last epidemiological reporting week, 219 probable cases of dengue were registered, 59% of them in people residing in the municipalities of Santiago, Santo Domingo East, Santo Domingo North, Santo Domingo, Los Alcarrizos, San Cristóbal, Monte Plata, Duvergé, La Vega, Bonao and the National District.
It specifies that the dengue deaths recorded have not yet been audited by the Inter-Institutional Clinical Audit Committee for confirmation.
Call for prevention
Dr. Clemente Terrero, director of the Robert Reid Cabral Children's Hospital, said that all the patients admitted are stable and come from different parts of the country, including San Pedro, Santo Domingo, San Cristóbal, and Baní.
The infectious disease specialist called on the population to adopt preventive measures, significantly eliminating the transmitting mosquito breeding sites, which breed in clean, still water.
He asked the families to be aware of the symptoms caused by the disease and that once they start, such as fever, headache, general malaise, and loss of appetite, to seek medical help early because this guarantees that the patient will be well.
Terrero was interviewed during the inauguration of the center's Communications and Public Relations Department.