Dengue caused another six deaths of children in August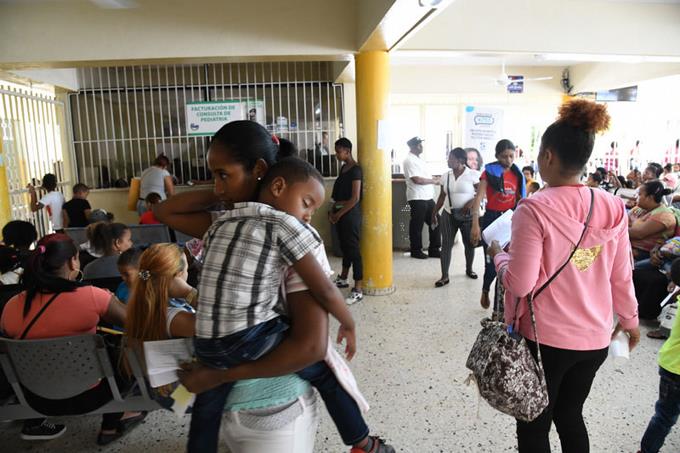 Hospitals receive dozens of cases daily.
Santo Domingo, DR
Six new deaths were caused by dengue fever in the last month in the country, bringing to 26 the number of deaths registered by the epidemiological surveillance system due to the disease, which affects children primarily.
Up to the sixth day of this past August, the country had reported 20 deaths due to dengue fever according to records of epidemiological week 31 of the General Directorate of Epidemiology, which rose to 26 in the updates offered yesterday by the Ministry of Public Health, which is equivalent to six new deaths in one month.
The number of people affected by the dengue virus also increased last month, going from 3,837 cases reported as of August 6 to 4,557.
In giving the details, the Vice-Minister of Collective Health of the Ministry of Public Health, Dr. Eladio Perez, said that the system remains on alert for this disease and that active sentinel surveillance is being maintained in pediatric hospitals.
He said these are suspicious deaths because the real cause has yet to be confirmed.
Hatcheries
The official said that actions are also being carried out to eliminate breeding sites, as well as educational campaigns aimed at orienting the population on the need to keep environments clean to prevent water from accumulating and becoming breeding sites for the transmitting mosquito.
He said that before the beginning of the school year, work is being carried out on eliminating cockroaches and fumigating mosquitoes.