Tourists forced to cross deteriorated bridge in Puerto Plata on foot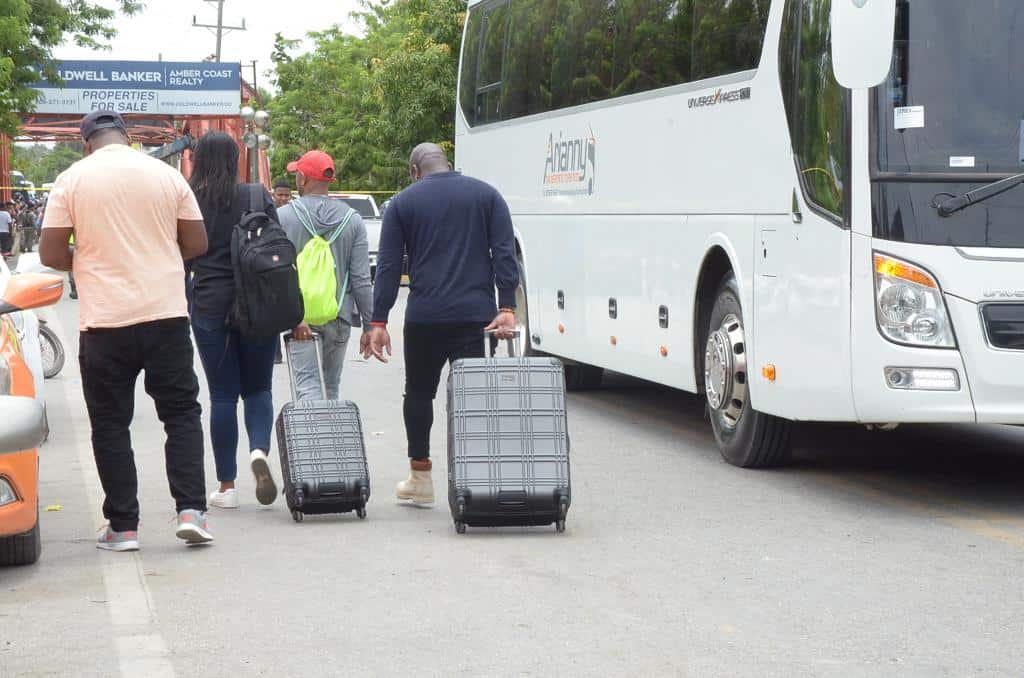 Given the prohibition of the circulation of heavy vehicles on the Cangrejo Bridge, which connects the municipalities of Montellano and Sosúa, due to its advanced state of deterioration, tourists are crossing this structure on foot to travel to the airport in the area and to the different attractions of the province of Puerto Plata.
The visitors arrive aboard buses at one end of the bridge and walk over it. When they cross to the other side, they board another means of transportation to be able to travel to their different destinations.
Tour operator Michel Musa explained that they are being forced to use the Cangrejo bridge because the alternative route, which the drivers were operating in the area of the community of Los Pérez with Montellano, is significantly deteriorated.
According to what he said, his clients complain when they are transported through this space due to the dust in the road section with the circulation of vehicles.
According to Diario Libre, he also said that the road is impassable during the rainy season because of the mud that accumulates.
He qualified as shameful that the tourists get this impression of the Dominican Republic.
In addition to the tour operator, the different unions of passenger and cargo transport which use this route complain about the problem.
They assure that the problem also affects the commerce and other economic activities of Puerto Plata.
They hope the Central Government will build a new bridge before the beginning of the high tourism season, estimated for next November.
It is recalled that the Cangrejo bridge was intervened by the Ministry of Public Works and Communications (MOPyC) at the beginning of the year. However, the structure is still in poor condition, causing severe mobility difficulties to the inhabitants and visitors of this tourist area.