Aerodom will respond to airline concerns at AILA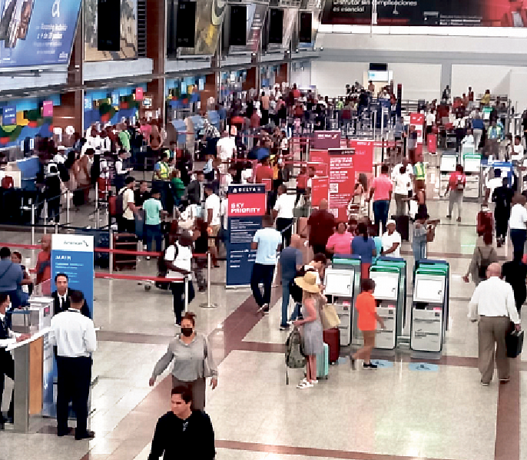 Aerodom promised to provide answers to concerns.
Santo Domingo, DR
The company Aeropuertos Dominicanos XXI (Aerodom) declared yesterday that next Monday, it will issue a document in which it will respond to the concerns and worries raised by the associations of International Air Transport (IATA) and Airlines of the Dominican Republic (ALA), about difficulties in air transport operations in the national airports.
Regarding the document issued by the complainant institutions, Aerodom's Communications Director, Luis López Mena, explained that they would present a document to share and respond to the points raised by the entities. Both IATA and ALA asked Aerodom for an "urgent" meeting to address issues of concern to the air transport sector.
"In that document, Aerodom will respond based on the validation of statistical data, all the concerns and approach made by IATA and ALA in their document published this Friday in the media, to the national public opinion," expressed the executive of the concessionaire company. He also added that Aerodom is coordinating the date and time of the meeting requested by IATA and ALA to discuss and seek solutions to the problems in the sector.
Both entities, in a letter, addressed to the general director of Aerodom, Mónika Infante, on the 2nd of this month, raised a series of concerns and worries that are being registered in the national airports.