Puerto Caucedo, a strategic point for cocaine traffickers in the Dominican Republic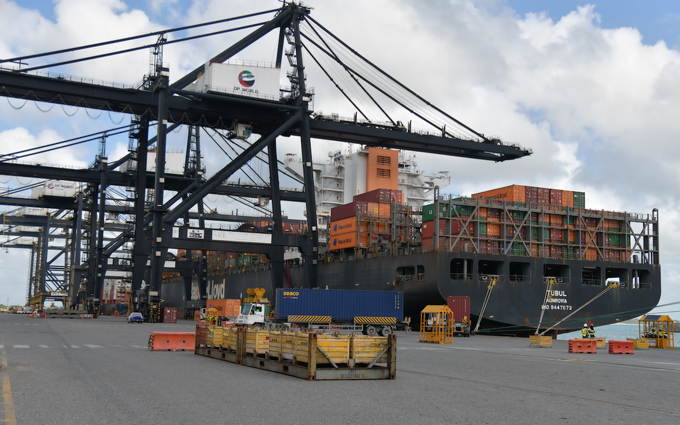 Puerto Caucedo, a strategic point for cocaine traffickers in the DR
Santo Domingo, DR
Over the years, the Dominican Republic has become a popular transit destination for the merchandise of numerous cocaine traffickers, mainly at the Multimodal Port of Caucedo.
This is according to the specialized site InSight Crime, which describes the port as the "largest cocaine seizure point" in the country, mainly due to its large number of international routes.
The port is also described as the central hub from which shipments of illegal substances leave for Europe.
However, in this large amount of movements within the port lies one of the main problems for the authorities.
Not only is the large number of shipments sent to various countries daily part of the obstacles faced, but when they manage to detect the presence of illicit products, it isn't easy to locate their origin.
This is because the drug could have been placed inside the shipment at any point along its journey, from its point of departure, passing through all the transit countries through which it is transported.
To illustrate this point, InSight Crime cites 1.2 tons of cocaine seized at the Port of Caucedo in early January this year.
The shipment was made in Guatemala and was destined for Brussels, Belgium, but this only complicated the ongoing investigation, according to Alberto Arean Varela, the Caribbean coordinator for the Container Control Program of the United Nations Office on Drugs and Crime (UNODC).
Varela explained that this quantity of drugs could have been placed at any point along the route, including the Dominican Republic.
Corruptible security
Another sensitive point is the likelihood of port employees being bribed to let "compromised" shipments through, with InSight Crime reporting that workers there have offered up to $10,000 (around 527,000 pesos) to bypass inspection of these containers.
Key location
Part of the attraction of the Dominican Republic for drug traffickers, according to InSight Crime, is its geographic location, serving as a sort of bridge to expand their illicit business in Europe.