Meteorology forecasts showers and thunderstorms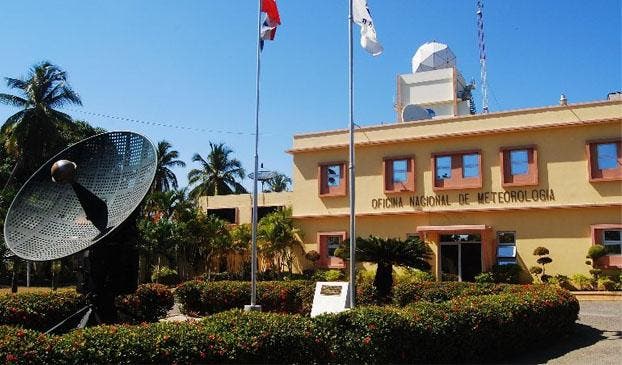 Moderate to heavy rains will occur today, with thunderstorms and isolated gusts of wind over the Caribbean coast, the northeast, the northwest, the Central Mountain Range, and towns in the border area.
The National Meteorological Office (Onamet) also indicated that these conditions would be caused by a trough over the national territory, associated with a low-pressure system and a tropical wave.
Meteorology predicted that temperatures would remain high, with the maximum between 32°C and 34 °C and the minimum between 23 °C and 25 °C.
Onamet reported that it is monitoring a tropical wave off the coast of West Africa, with a very low probability of reaching cyclone status in the next 48 hours.
The forecast for Greater Santo Domingo is for occasional cloudy skies with scattered and short-lived showers and isolated thundershowers in the afternoon.
| | | | |
| --- | --- | --- | --- |
| PROVINCES | FORECAST BY LOCATIONS | T. Max. C | T.Min.C |
| Santiago | Partly cloudy. Occasional downpours, isolated lightning and possible gusts of wind. | 31/ 33 | 22/24 |
| Puerto Plata | Partly cloudy to cloudy with occasional moderate showers, thunderstorms and gusty winds. | 30/ 33 | 23/25 |
| Duarte | Cloudy increases with moderate showers at times, thunderstorms and gusts of wind. | 30/ 34 | 22/24 |
| Constance | Partly cloudy to cloudy with occasional moderate showers, thunderstorms and gusty winds. | 26/ 29 | 18/20 |
| peravian | Partly cloudy to cloudy with occasional moderate showers, thunderstorms and gusty winds. | 31/ 34 | 22/24 |
| San P. de Macoris | Cloudy increases with moderate showers at times, thunderstorms and gusts of wind. | 31/ 34 | 22/24 |
| The Roman | Cloudy increases with moderate showers at times, thunderstorms and gusts of wind. | 31/ 33 | 22/24 |
| The Vega | Partly cloudy to cloudy with occasional moderate showers, thunderstorms and gusty winds. | 31/ 31 | 19/21 |
| Monsignor Nouel | Partly cloudy to cloudy with occasional moderate showers, thunderstorms and gusty winds. | 30/ 33 | 21/23 |
| San Cristobal | Partly cloudy to cloudy with occasional moderate showers, thunderstorms and gusty winds. | 31/ 33 | 21/23 |
| Samana | Partly cloudy to cloudy at times. Local showers, isolated lightning and possible wind gusts. | 30/ 33 | 21/23 |
| Monte Cristi | Partly cloudy. Occasional local downpours, isolated lightning and possible wind gusts. | 31/ 35 | 23/25 |
| azua | Cloudy with moderate showers at times, thunderstorms and gusty winds. | 31/ 35 | 23/25 |
| San Juan | Mostly cloudy skies with occasional moderate showers, thunderstorms and gusts of wind. | 31/ 33 | 20/23 |
| Barahona | Partly cloudy to cloudy at times with showers, thunderstorms and gusty winds. | 31/34 | 23/25 |
| The Altagracia | Cloudy increments at times. Local showers, thunderstorms and wind gusts. | 30/34 | 23/25 |