Tropical depression forecast to form in the Atlantic within 48 hours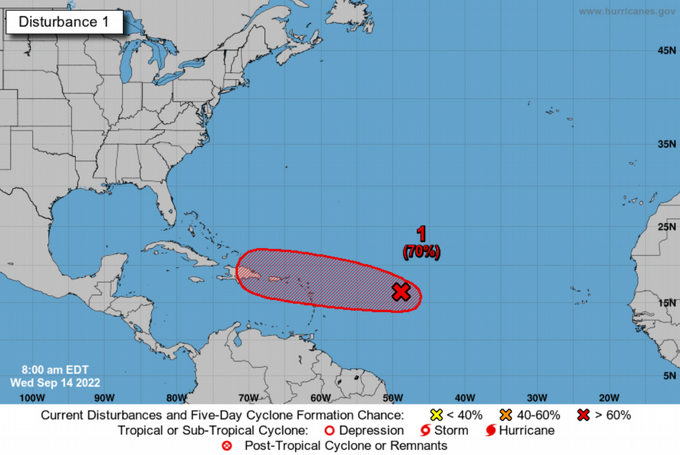 Santo Domingo, DR
The U.S. National Hurricane Center (NHC) issued its report this Wednesday, in which they forecast the possible formation of a tropical depression in the next few days.
Expressly, they indicated that there is a 70% "high probability of formation" of a tropical depression in 48 hours.
They also indicated that downpours and thundershowers had increased slightly in the last few hours due to a tropical wave about 800 miles east of the Lesser Antilles.
"Although environmental conditions are marginally conducive, some gradual development of this system is possible and a tropical depression could form during the next few days," read the NHC report.
For this reason, the Windward Islands, Virgin Islands, and Puerto Rico were advised to monitor the progress of this phenomenon.