Hurricane Watch: Onamet announces formation of tropical storm Fiona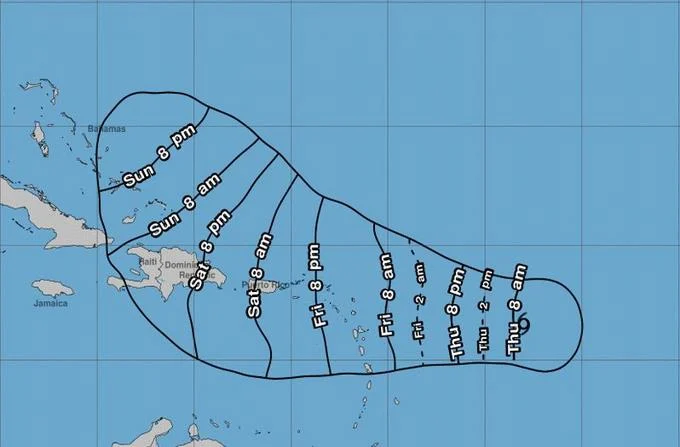 Tropical storm Fiona. Photo: NHC.
The National Meteorology Office (Onamet) announced the formation of tropical storm, Fiona, adding that they will monitor the development of this atmospheric phenomenon.
"Tropical storm Fiona is formed … We continue to closely monitor its movement and evolution," said the entity above.
Likewise, the US National Hurricane Center (NHC, for its acronym in English) assured that Fiona, at 5:00 am this Thursday, was about 935 kilometers east of the Leeward Islands of the Lesser Antilles.
This information is contained in NHC Public Notice #4, where it was also reported that the tropical storm is moving west at around 20 kilometers per hour (km/h).
They also forecast the center of Fiona to cross the Leeward Islands next Friday and move near the Virgin Islands and Puerto Rico throughout this weekend.
Characteristic
According to the NHC, Fiona's maximum sustained winds are around 85 km/h, with higher gusts, and they added that tropical storm force winds extend up to 220 km east of the center of the phenomenon.