Theft was the main crime in the first half of 2022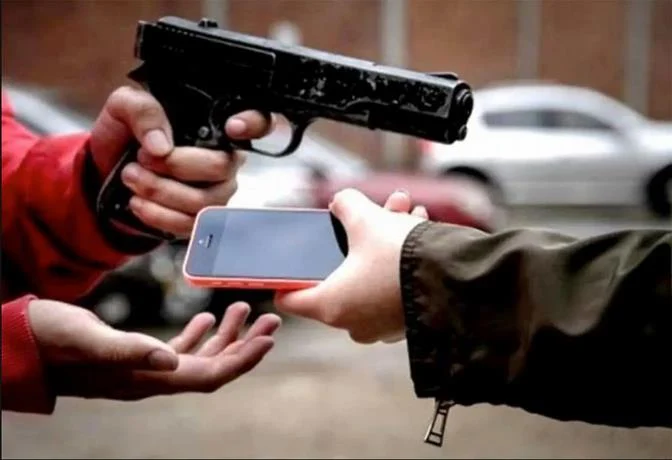 The statistical report of the Attorney General's Office highlights aggravated robbery as the most frequent during the first half of 2022. file
Santo Domingo, DR
Qualified or aggravated robbery was the most reported crime in 36 prosecutors' offices in the country in the first semester of 2022.
In that period, 79,844 complaints were filed, of which 17,066 (21.37%) correspond to robbery with some aggravating circumstance, for which the Penal Code establishes the maximum penalty of 20 years.
The Penal Code establishes five aggravating factors for the crime of robbery, depending on the time, place, number of persons involved, manner, and circumstances in which it occurred.
Among the aggravating circumstances of this crime are that it is committed at night, that more than two persons participate, that the perpetrators carry weapons, that it is carried out by breaking a wall or ceiling, climbing or breaking doors or windows, as well as the use of violence.
Other crimes
Complaints of aggravated robbery exceed those of domestic violence, which ranks second in the first six months of 2022, with 11,316 cases—also threatening, with 8,186, and beating and wounding, with 6,406.
Other crimes frequently reported in the first six months of this year were the violation of the Code of Minors, with 6,057; gender violence, with 4,953; crimes and crimes of high technology, with 3,796; association of wrongdoers, with 2,546; damages to the property of others, with 2,204; abuse of trust, with 2,067; drugs, simple possession, with 2,020; and swindling, with 1,879.
Meanwhile, among the most minor reported crimes are bribery, with only 6 cases; pimping, with 4; terrorism, with 4; abortion and attempt, with 3; and prevarication, with one case.
The data is included in a statistical report published by the Attorney General's Office, specifying that they come from the support systems for prosecutors called "Justice XXI and "Justice 2.0."
The report details the 44 crimes that were reported in 36 prosecutors' offices in the country.
Santiago, with more cases
The prosecutor's office that received the most cases in the first half of 2022 was that of Santiago, with 16,095, and the most frequent crime was aggravated robbery, with 5,718 cases.
It was followed by Santo Domingo East, with 9,921; Santo Domingo West, with 8,231; San Cristobal, with 4,984; Puerto Plata, with 3,759; and the National District, with 3,513.
San José de Ocoa had the lowest number of cases in that period, with 50.
In addition to these prosecutor's offices, the report includes complaints filed in Azua, Bahoruco, Barahona, Constanza, Dajabón, El Seibo, Elías Piña, Espaillat, Hato Mayor, Hermanas Mirabal, Independencia, La Altagracia, La Romana, La Vega, Las Matas de Farfán, María Trinidad Sánchez, and Monseñor Nouel.
Also, those of Monte Plata, Monte Cristi, Pedernales, Peravia, Samaná, San Francisco de Macorís, San José de Ocoa, San Juan de la Maguana, San Pedro de Macorís, Sánchez Ramírez, Santiago Rodríguez, Valverde and Villa Altagracia.
By crimes
In Santiago, the most reported crimes were aggravated robbery, domestic violence, and violation of the Code of Minors.
In the District Attorney's Office of the National District, the most reported crimes were threats, aggravated robbery, and crimes and high-tech crimes.
In Puerto Plata, there were many reports of domestic violence, violations of the Children's Code, and gender violence.
In San Cristóbal, domestic violence was also in the first place, followed by violation of the Children's Code and threats.
Domestic violence
But in 2021, aggravated robbery ranked second of all reported offenses, with 23,307 (16.36%).
It was surpassed by domestic violence cases, which ranked first last year, with 24,008 of the 142,421 reported criminal offenses, corresponding to 16.86%.
That year, the district attorney's office that received the most complaints was Santo Domingo East, with 22,837, while Santiago was in second place, with 21,974.
Next in several complaints were those of West Santo Domingo, with 13,826, and San Cristobal, with 11,869.
Travel
The warning notice was this year.
Caution.
On 7 June, Listin Diario reported that on 31 May, the United States issued a travel alert to its citizens planning to visit the Dominican Republic, warning them to be extra cautious due to increased criminal acts in the country. They cited violent crimes, including armed robberies, homicides, and sexual assaults.