Fiona becomes a hurricane as it approaches Puerto Rico and the Dominican Republic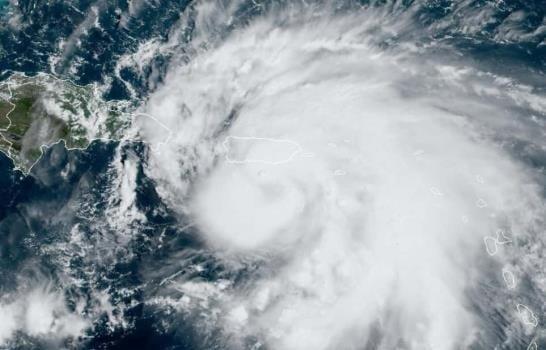 Fiona is the third Atlantic hurricane in the 2022 hurricane season. ( EXTERNAL SOURCE )
Tropical Storm Fiona became the third hurricane of the Atlantic season on Sunday as it approached the island of Puerto Rico, where it threatened heavy rains, flooding, and mudslides.
UPDATE
Storm Fiona approaches Puerto Rico as a hurricane.
Fiona is a category 1 hurricane, out of 5 on the Saffir-Simpson scale, with maximum sustained winds of 130 kilometers per hour (80 miles), according to the U.S. National Hurricane Center (NHC).
Fiona is 80 kilometers (50 miles) south of Ponce (Puerto Rico) and is moving northwest at 13 kilometers per hour (8 miles).
The hurricane presents "very dangerous winds" estimated to affect Puerto Rico and the Dominican Republic.
The agency warns that these can cause damage to well-constructed wooden houses, especially the roof, shingles, vinyl siding, and gutters.
These winds, it notes, are also a risk for falling trees and branches that can cause extensive damage to power lines and poles, causing outages that could last from "a few to several days."
On the forecast track, the center of Fiona will approach Puerto Rico during the morning today and may move near or over Puerto Rico this afternoon.
Meanwhile, the NHC lifted the hurricane warning for the U.S. Virgin Islands.
NHC forecasters expect Fiona to move northwestward this Sunday and Monday, followed by a turn to the north-northwest on Tuesday.
Fiona will then move near the north coast of the Dominican Republic tonight and Monday and near or east of the Turks and Caicos Islands on Tuesday.
So far, this hurricane season, which began June 1 and ends November 30, has formed hurricanes Danielle, Earl, and Fiona, while tropical storms Alex, Bonnie, and Colin did not reach hurricane strength.