54 homes affected and another 11,000 without power due to Hurricane Fiona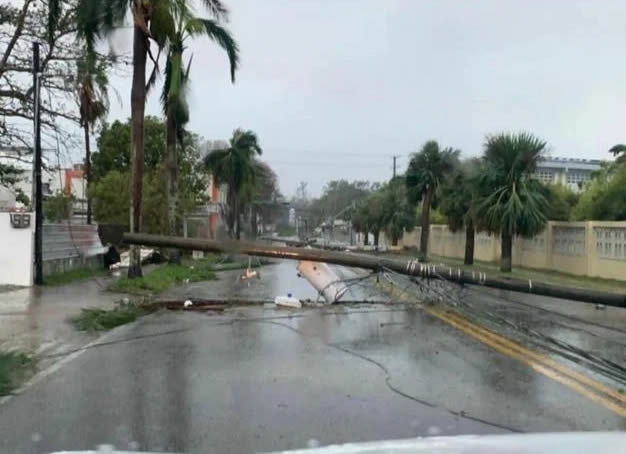 Externe source
The direction of Emergency Operations Center (COE) issued a statement reporting that the passage of Hurricane Fiona has caused damage to the infrastructure and electricity sectors of the Dominican Republic.
According to the entity, there are 24 affected homes and four streets obstructed due to the collapse of trees. Both data correspond to provinces located in the east of the country, where the natural phenomenon has its center.
In the electricity sector, 11,554 homes corresponding to Edesur are without electricity. In the east of the country, it has not been possible to count how many houses have electrical damage.
Institutions of essential services such as water reported to the COE different hydraulic systems affected after the passage of the hurricane, including the power lines of the pumping system for irrigation in the province of La Altagracia.
According to the forecasts, the accumulated rains will range between 100 and 300 millimeters but can reach close to 450 millimeters.
The COE in its preliminary report ratified the prohibition of the use of beaches, water sports on all coasts, recreational activities in the mountains, and the use of spas in rivers, pools, canals, and streams.