At least 52 families have been evacuated from their homes in El Seibo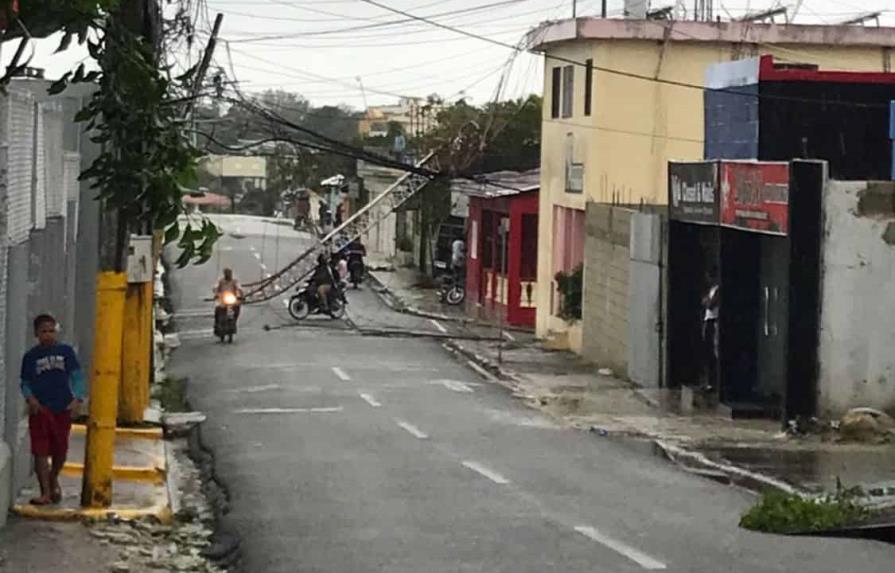 Panorama in one of the streets of El Seibo ( EXTERNAL SOURCE )
At least 52 families have been evacuated from their homes and displaced to shelters in the province of El Seibo before the passage of Hurricane Fiona through the country, as reported this Monday by Carlos de la Rosa, in charge of Civil Defense Operations in this province. 
De la Rosa assured that these families were taken from early Monday morning to safe places because they were in vulnerable areas, so they remained vigilant by making the trips.
 "We have had many emergency situations, such as fallen trees, power poles, antennas, billboards, houses without roofs and obstruction of roads," he said while saying that they are carrying out a survey of the number of localities that until They have been left incommunicado for now. 
De la Rosa said that, although right now the hurricane has been calm in the province, the projections are that the second and most dangerous part of the phenomenon is coming. 
He urged the population to stay in their homes because now there is the "calm" of the eye of the hurricane, and then the situation will get worse as the opposite wall of the eye brings reverse winds. 
Meanwhile, some rivers have overflowed past bridges and speed bumps, such as the access road that connects with the towns of Las Cuchillas, Piedra Blanca, and Las Maravillas, among others. In addition, the police detachment of the Pavón Crossing, in this locality, was complete without a roof and doors.