Fiona warnings do not scare beachgoers on Santo Domingo's boardwalk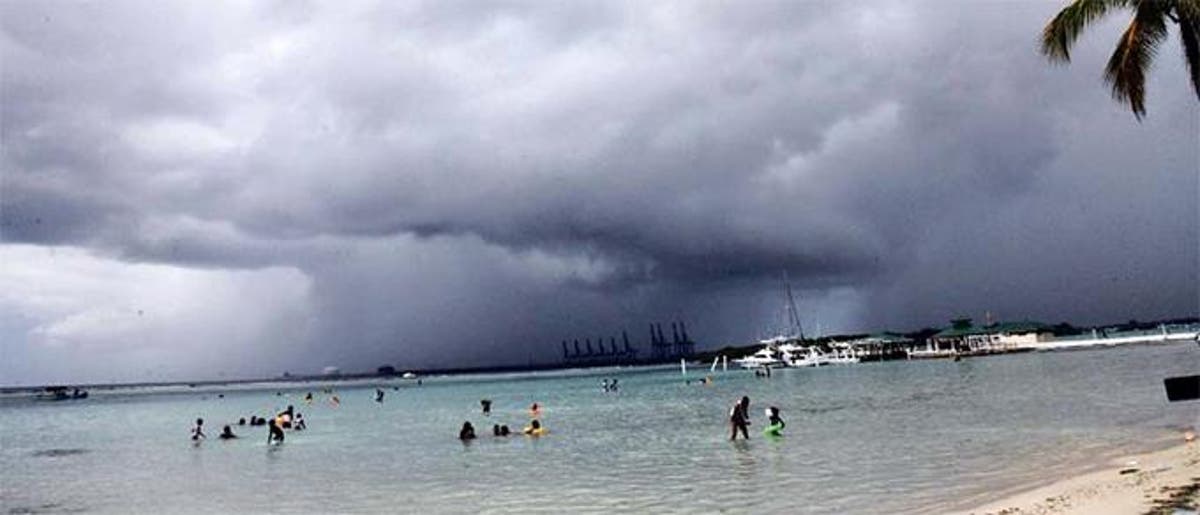 In the Plaza de Andrés, Boca Chica, bathers challenged the alerts. JORGE CROSS
Santo Domingo, DR
On tours made by members of Listín Diario in different points of Greater Santo Domingo and the National District, the people defied the authorities' announcements to stay out of the ocean during Fiona.
The first winds of hurricane Fiona were beginning to be felt in the national territory, but this did not stop the visit of the bathers to the "Andres Boca Chica" beach.
Despite the warnings of the civil protection institutions, in view of the imminent passage of hurricane Fiona, the citizens continue to bathe on the beach. The typical merchants or "buscones" who offer tables, chairs, and even food to the bathers, declared that during the course of the day, members of the Civil Defense had removed the visitors on several occasions, and these returned and re-entered. "One gives the service, warnings, and everything, but one cannot speak lies, the Civil Defense has come twice taking out all those people, and they come back and keep coming back," explained Kelvin Matos. The merchants in the area also continued to operate in the same way and offer their services to the public.
Surfers in Güibia
On the beach "Güibia," in the National District, several surfers defied the waves of the Caribbean Sea by surfing. With a somewhat unstable tide, the surfers calmly got on their boards to do their acrobatics, trying to dominate the waves of the sea. The cyclists were not far behind, enjoying the solitude of the boardwalk with their equipment, moving nimbly along the road without the usual traffic. In this usually busy square, the only people seen were exercising as usual, and two of the stores that operate there were open.