Government implements energy and water plans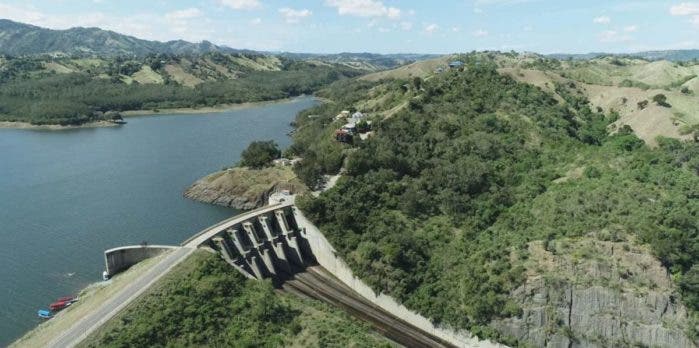 Dams store water and generate electrical energy.
The authorities are implementing plans that include monitoring power lines, dam levels, tree trimming, cleaning of scuppers, and other quick actions.
The Government assured last night that it has a contingency plan to maintain the supply of electricity and drinking water to the population in the face of the passage of Hurricane Fiona through the national territory.
President Abinader highlighted that the Electric Holding Companies (CDEEE, Eted, Edenorte, Edesur, Egehid, Edeste) activated their emergency plans and have taken the corresponding measures to face and respond to the contingencies that may be generated by Hurricane Fiona and avoid affecting the population by interruptions in the electric energy service.
"As well as all the institutions, both Egehid and Indrhi, which are the ones that administer the country's dams, in recent days have followed the protocols, which is to increase the generation capacity," said President Luis Abinader at a press conference.
He added that when events like this (Hurricane Fiona) occur, the performance of renewable energies, especially solar energy, decreases "and likewise, we compensate with more hydroelectric generation. These protocols are being followed."
He said that because of the rains, "we now have double the electricity production through the dams."
Meanwhile, Olmedo Caba Romano, director of the National Institute of Hydraulic Resources (Indrhi), said that the dams are managed according to the protocols and that the multiple-use dams are managed according to their condition and to the water levels that are registered and, if the situation warrants it, some floodgates will be opened.
The National Drinking Water Institute (Inapa) also informed that it is working with a contingency plan with quick actions in case of breakdowns that could affect the supply of drinking water to the population.
Caasd indicated that it had activated its Emergency Committee to take the necessary actions.