Hospitals decrease two types of mortality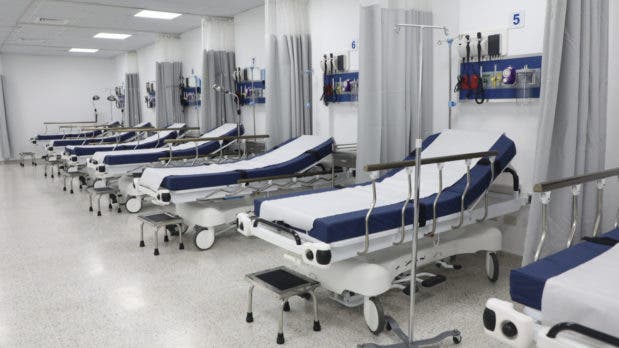 Lowering more maternal and infant mortality are great challenges
Maternal mortality dropped by 49.6% and neonatal mortality by 3.4% reported by the authorities of the public network, which is where most deaths are registered, and the impact has been made.
The National Health Service (SNS) reported that the public network hospitals reduced 49.6% maternal mortality and 3.4% in neonatal mortality from January through the first two weeks of August of this year, 2022, compared to the same period in 2021.
Up to epidemiological week number 33 of the current year, there were 74 maternal deaths, while in 2021, ends in this period were 147, equivalent to 73 deaths less than last year, an SNS document indicates.
In infants
Regarding neonatal mortality, up to the 33rd epidemiological week of this year, there were 1,437 neonatal deaths compared to 1,488 corresponding to the same period in 2021, for a total of 51 fewer deaths, which they value.
Motivating staff
Dr. Mario Lama, director of the SNS, motivated directors and area managers of the headquarters and Regional Health Services to continue working and striving to strengthen care in the centers of the public network and reduce maternal, neonatal, and infant mortality indicators. These are critical indicators for developing countries.
The challenge
"This year we can make history in the reduction of maternal mortality, if you continue working we will be a historic year, with the greatest reduction in maternal mortality of the National Health Service and in the worst case, as the second best year in the history of the institution," said Lama.
The positive results are being obtained this year, even though the number of foreigners is currently higher and patients with more comorbidities are being treated in the hospitals compared to 2019.
External threats.
"We know there are many external situations, but we can end up as a historic year. Let all this serve as motivation to continue improving care in our hospitals," concluded Lama.
The decrease in these indicators is due to the efforts made by the SNS through the Zero Tolerance Plan for Maternal and Neonatal Mortality, which establishes the goal of reducing maternal deaths by 20% per year and neonatal deaths by 25%.
This plan is part of the actions implemented by the current management of the SNS, through the Maternal, Infant, and Adolescent Directorate, to ensure that the centers of the public network have the necessary areas, equipment, and personnel to guarantee mothers and their babies access to comprehensive health care promptly.