Hurricane Fiona hit the Dominican Republic at 3:05 a.m. this morning (Monday)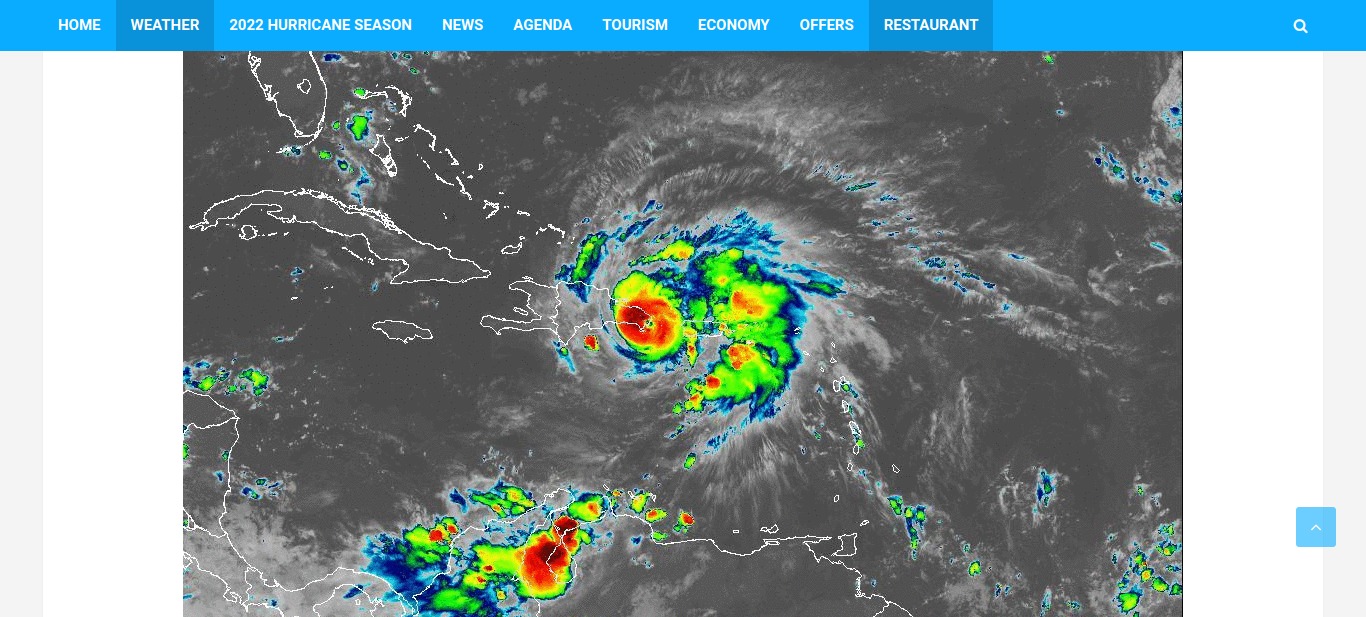 The National Meteorological Office reported that hurricane Fiona impacted Cabo San Rafael (Altagracia province) in the early hours of Monday morning.
"FIONA MAKES IMPACT BY CAPE SAN RAFAEL IN ALTAGRACIA. At approximately 3:05 am, satellite and weather radar images recorded the moment when Hurricane Fiona made an impact by Cabo San Rafael with winds of 140 kph and higher gusts," ONAMET posted.
It further stated that at 5:00 am, the center of Fiona was located over land about 25 km west/southwest of Punta Cana, with maximum sustained winds at 150 kph with higher gusts, and is moving northwest at 13 kph. Hurricane-force winds extend about 45 km off its center, and storm-force winds extend nearly 240 km.
In view of this, the entity r recommends that operators of fragile, small, and medium-sized vessels remain in port on the Atlantic and Caribbean coasts due to dangerous conditions associated with abnormal winds and waves.
In weather conditions, a cloudy environment will prevail with moderate to heavy downpours being intense at times, thunderstorms, and frequent gusts of wind with hurricane force locally mainly towards provinces of the regions: north, northeast, the eastern plain, and the Central Cordillera. This activity of downpours and wind gusts will spread to other areas of the country as Hurricane Fiona moves over the eastern portion of the national geography.
For tomorrow Tuesday, from early morning, a cloudy sky is forecast due to the wide cloud field of hurricane Fiona, which will cause moderate to heavy downpours, frequent thunderstorms, and wind gusts over several locations in the north, northeast, east, the Caribbean coast and the Central Cordillera.