The Constitutional Court refused to suspend vaccine provision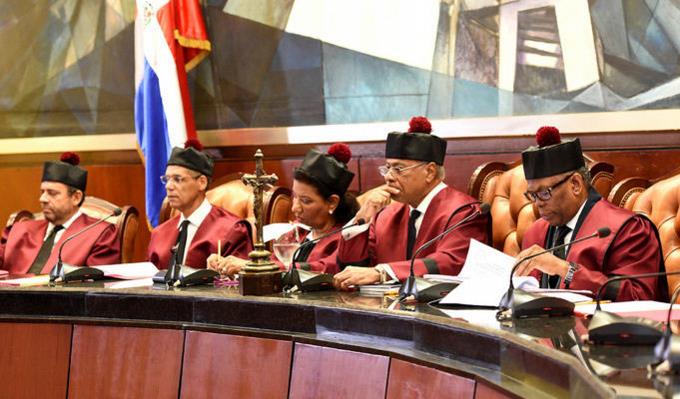 TC reiterated its precedent regarding the impossibility of accepting requests for precautionary measures related to the suspension of a law.
Santo Domingo, DR
The Constitutional Court refused to provisionally suspend provisions of the General Health Law, which establish the obligatory nature of vaccinations and empower Public Health to adopt the necessary measures to protect the population in case of a pandemic.
It rejected a request for a precautionary measure seeking the provisional suspension of Articles 64 and 69 of Law 42-01, General Health Law, and a Public Health resolution that adopted measures to prevent Covid-19.
Article 64 of Law 42-01 establishes that it is the responsibility of Public Health to guarantee to the population the mandatory vaccines, approved and recommended by the World Health Organization and the competent national organisms and that the vaccinations and revaccinations ordered by Public Health are mandatory. Meanwhile, Article 69 provides that in the event of an epidemic or danger of an epidemic, the Ministry of Public Health must determine the necessary measures to protect the population.
The request for the precautionary measure was filed by attorneys Yan Carlos Martínez Segura, César Vladimir Polanco Reynoso, and Carmen Orozco Martínez on the occasion of a direct action of unconstitutionality that promotes the nullity of the legal texts and the resolution of Public Health.
The Constitutional reiterated its precedent on the impossibility of accepting requests for precautionary measures regarding suspending a legal norm.
"This Constitutional Court has established that the action of unconstitutionality is an autonomous procedure and that the figure of provisional suspension is totally alien to it, since the latter procedure was foreseen by the legislator for cases of interposition of appeals for review of jurisdictional decisions, that is, for final judgments," it emphasized in judgment TC-0289-22.
He emphasized that Article 109 of the Constitution establishes that the laws, after being promulgated, shall be published in the form determined by the law and shall be given the broadest possible dissemination.
In light of the ever-increasing data on the adverse reactions to the Covid vaccines: their effectiveness and safety are now being heavily challenged. Many would argue, and rightly so, that these sorts of laws infringe on a citizen's inalienable rights as human beings to defend their own personal health and safety in the event of corrupt authorities and public policy.