The Mayor of La Vega Explains What Happened in the Collapse of the Pontón Bridge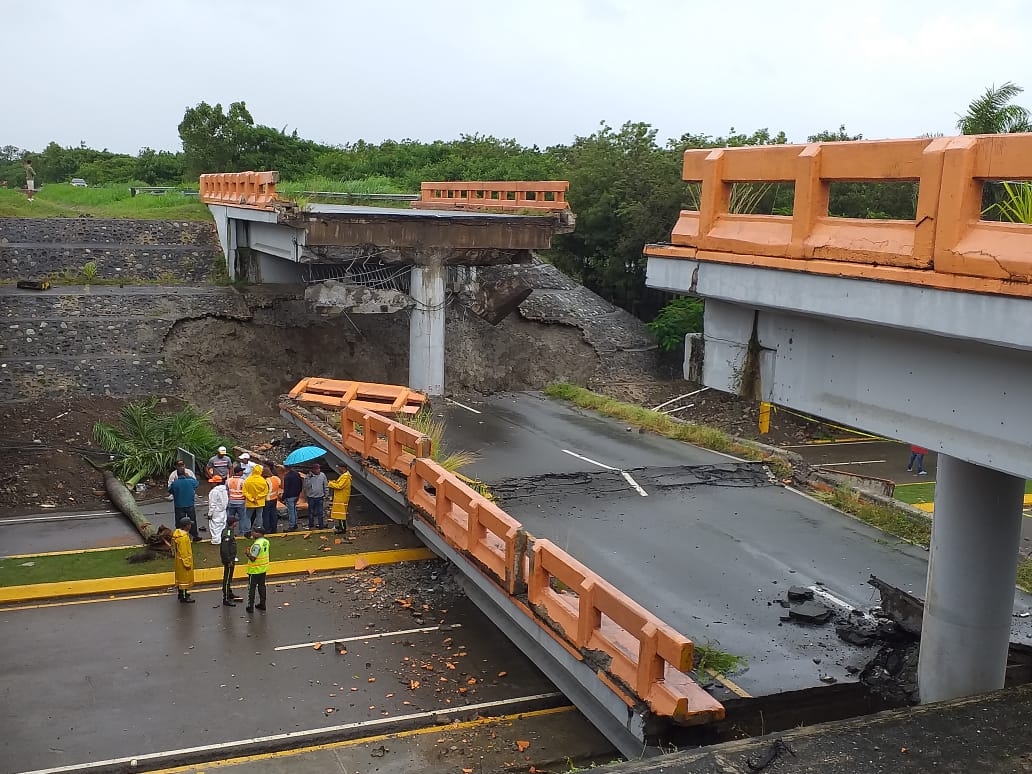 Photo Source: Whatsapp
The president of the Dominican Association of Municipalities (Fedomu) and mayor of La Vega, Kelvin Cruz, stated that the collapse of the Ponton bridge (located at the entrance of the town) was being intervened by the Ministry of Public Works.
In a call to El Gobierno de la Mañana this Tuesday, he explained that about 45 days ago they discovered a gap in the bridge. In response to this, traffic was prohibited and a detour was enabled. "It generated a lot of inconvenience, a lot of negative reactions, but finally, thank God, the minister and the Public Works technicians were right [in closing the transit through this bridge]."
"The bridge collapsed even though it was being intervened and the eight main pilots were being supported by eight types of cranes," the mayor pointed out. "This is a bridge that, although it passes through La Vega, connects the entire country," he stressed. Kelvin Cruz called on President Luis Abinader for the work to be integrated into the emergency declaration among the priorities.
Source: Moises Arias, zdigital