Inapa brings water to sectors of El Seibo affected by Hurricane Fiona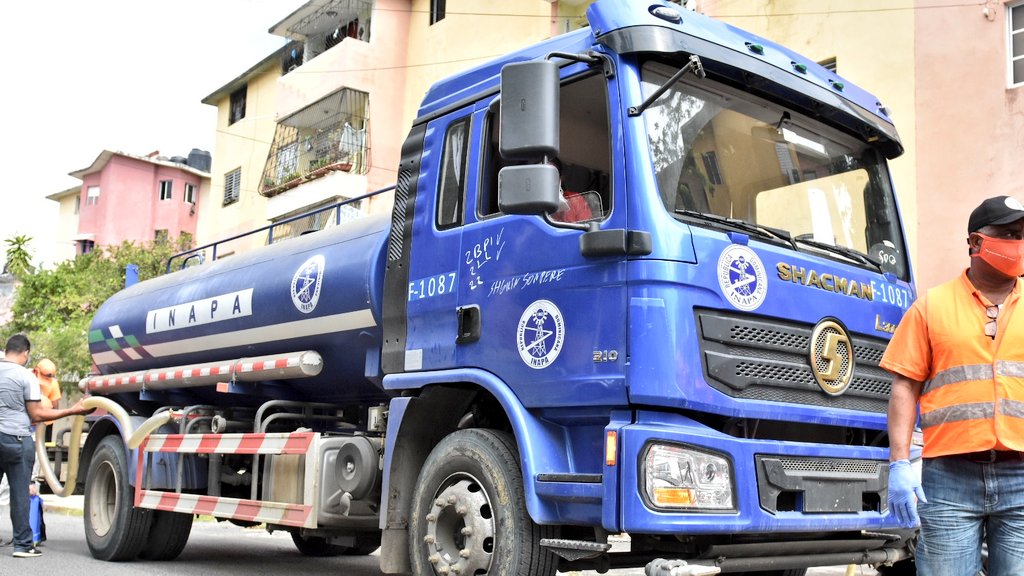 Photo Source: INAPA Twitter
The National Institute of Potable Water and Sewage, (Inapa), is taking drinking water to different towns in the province of El Seibo, because the supply has been affected after the damage caused by Hurricane Fiona. The institution assured that the dispatch of the drinking water service in each home has been suspended until the faults are corrected in which work is being done to restore the service as soon as possible.
"We will be supplying water in tank trucks throughout the urban area, we ask the population to have their storage containers to acquire the water that we will be carrying throughout the city," Inapa reported in a statement. Inapa calls on the population to ration water until the service can be regularized in the coming days.
The institution assures that they are fulfilling the promise of President Luis Abinader and the national director of Inapa, Wellington Arnaud, to bring water to every Dominican home.
Source: Diario Libre