President says Fiona's damage is still being assessed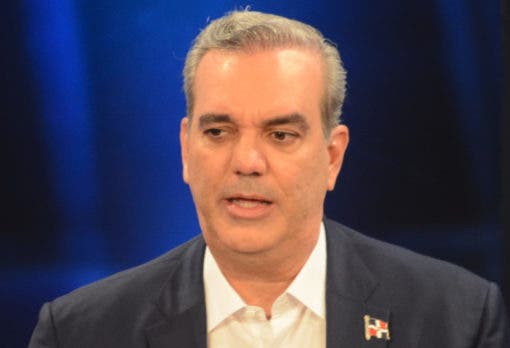 President Luis Abinader informed that next week he will give the exact figures of the damages caused by Hurricane Fiona, but said that they are substantial; he also assured that the border is secure, with high-tech equipment, facial recognition, cameras, and drones to face eventualities.
The President discussed these issues in an interview on Noticia Sin, Emisión Estelar, which is broadcasted on Color Visión, Channel 9.
Regarding the recovery after the passage of Hurricane Fiona, he said that from the financial point of view, the Government is prepared to face the damages and that later it will look for the sources that will generate the resources spent in this emergency situation.
He reiterated that the exact figure of the damages caused by Hurricane Fiona is not yet available. Still, from the damage caused to agriculture, bridges, aqueducts, houses, posts, and power lines, it can be determined that they are considerable.
In the interview conducted by journalist Alicia Ortega, which lasted about 38 minutes, President Abinader informed that today, together with the First Lady, Raquel Arbaje, and officials from different ministries, will go to the affected areas in the East and Northwest, where a plan to repair 8,3000 houses, bridges, roads, and others is being executed.
"The funds for the reconstruction are available and planned," he assured, after affirming that "no sector will be left without recovery," he pointed out when referring to the actions carried out by the Government in the areas affected by Fiona.
He specified that up to yesterday, there were 31 bridges affected and under repair and that in the electric sector, in most of the affected zones, the energy service has recovered by 90% in some areas.
Regarding the management of the resources destined for the purchase of materials and equipment for reconstruction and repairs, he said that he asked Public Procurement and Contracting to follow up with the purchasing managers of other agencies, and he trusted that the sense of ethics would prevail.
As for the municipalities, he indicated that there is a unit to follow up on the management of the funds.
Referring to the beginning of the school year, he said that it is normal that during the first days of class, few students attend and assured that contrary to what was said, the number of students who were left out of the classrooms due to lack of space is minimal. "There is not, nor will there be any child left out of the classroom," he said.
He explained that only a thousand parents have applied for the US$500 to enroll their children in school.