Army seizes 600 gallons of gasoline to be taken to Haiti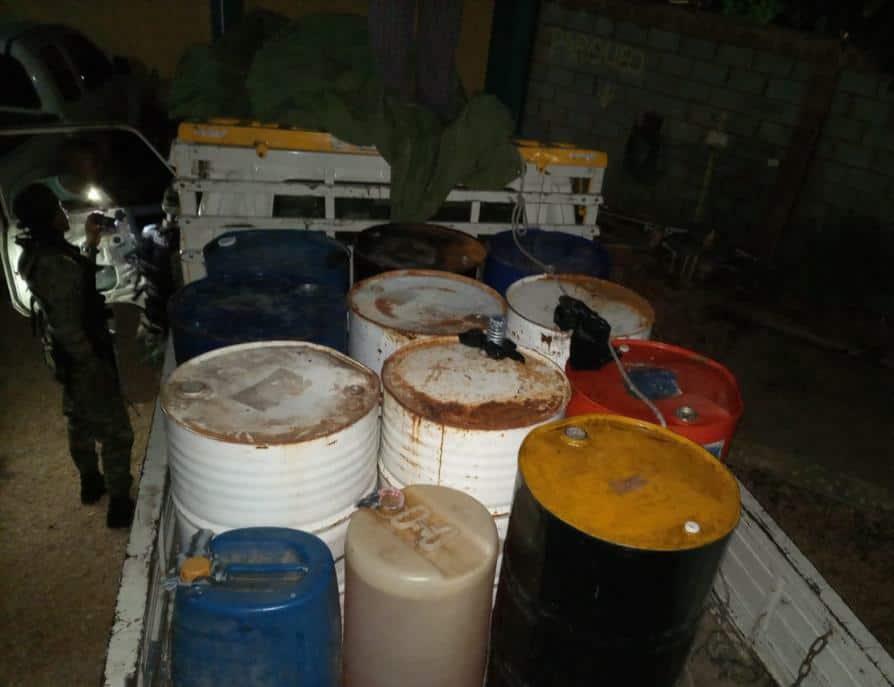 The truck was stopped in the Los Cayucos sector, "where the driver and his assistant slipped away" ( EXTERNAL SOURCE )
A patrol of the Dominican Republic Army and the S-2 military intelligence seized 600 gallons of gasoline early Monday morning in a truck to be transported to Haiti.
According to a press release, the fuel was distributed in 10 tanks of 55 gallons and two demijohns of 20 gallons each.
It was reported that the seizure was carried out after intelligence work by members of the Army following the truck that was transporting the fuel to Haiti.
It adds that when the agents ordered the driver to stop near the checkpoint of the Cesfront Military Camp, he accelerated, and the patrol proceeded to shoot at the tires of the vehicle and made it stop, arriving at a lodging in the Los Cayucos sector, "where the driver and his assistant slipped away."
The truck and the fuel remain at the 16th Infantry Battalion Fortress. Infantry Battalion in Pedernales. The power will be delivered to the Cuerpo Especializado en Control de Combustible (Ceccom) for due process.
Expand imageInfography
The general commander of the Army, Major General Carlos Antonio Fernandez Onofre, said that by order of President Luis Abinader and the Minister of Defense, Lieutenant General Carlos Luciano Diaz Morfa, a reinforcement was ordered on the border to combat illegal activities in addition to the constant protests in Haiti and the trafficking of undocumented immigrants.